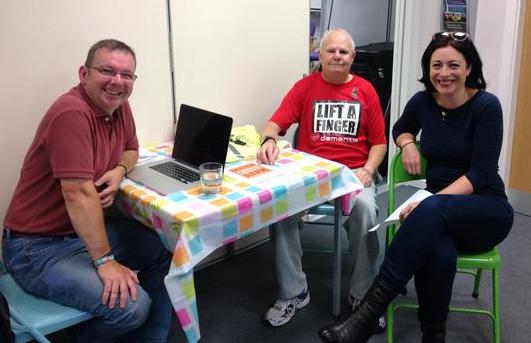 South Leeds Life has been running regular News Cafés for the last year, but what exactly is a News Café?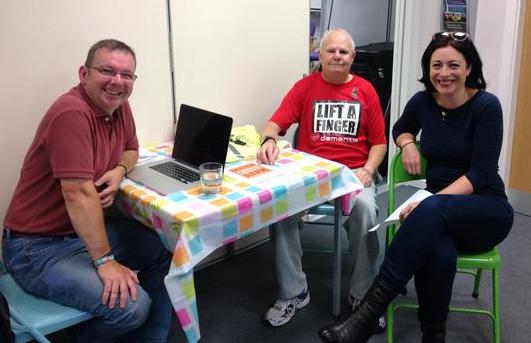 As you probably know South Leeds Life is run by volunteers, on a shoestring budget. We work from our homes and don't have an office. Which means if you want to talk to us you can't come and knock on an office door. Instead we make ourselves available at venues in the community.
You will find me (Jeremy Morton) most Tuesdays at the Brew Coffee Shop in Beeston. On Fridays Ken Ingram and myself are at BITMO's GATE Centre in Belle Isle.
You can drop in for a chat about anything, but in particular we are keen to talk to you about local news. Maybe you've got a story about something that's happened, or coming up. It could be something at work, something in your family or that a neighbour does, in your sports team or community group. You might be surprised, but everyone has some news and we can help you tell it to the wider community.
We are also keen to help people tell their own story, so we are very happy to discuss tips on writing as well as more techie subjects such as setting up a blog, or getting the most out of social media such as Facebook or Twitter.
Don't worry if money's a bit tight, we'll stand you a tea or a coffee. In fact on Friday's you can get a free breakfast as BITMO's GATE runs a 'pay as you feel' Happy Friday Breakfast Club at the same time as the News Café.
Tuesdays: 10am-12pm at Brew Coffee Shop, 287 Beeston Road, LS11 7HX (opposite St Mary's cemetery)
Fridays: 9-11am at BITMO's GATE Centre, Aberfield Gate, Belle Isle Road, LS10 3QH