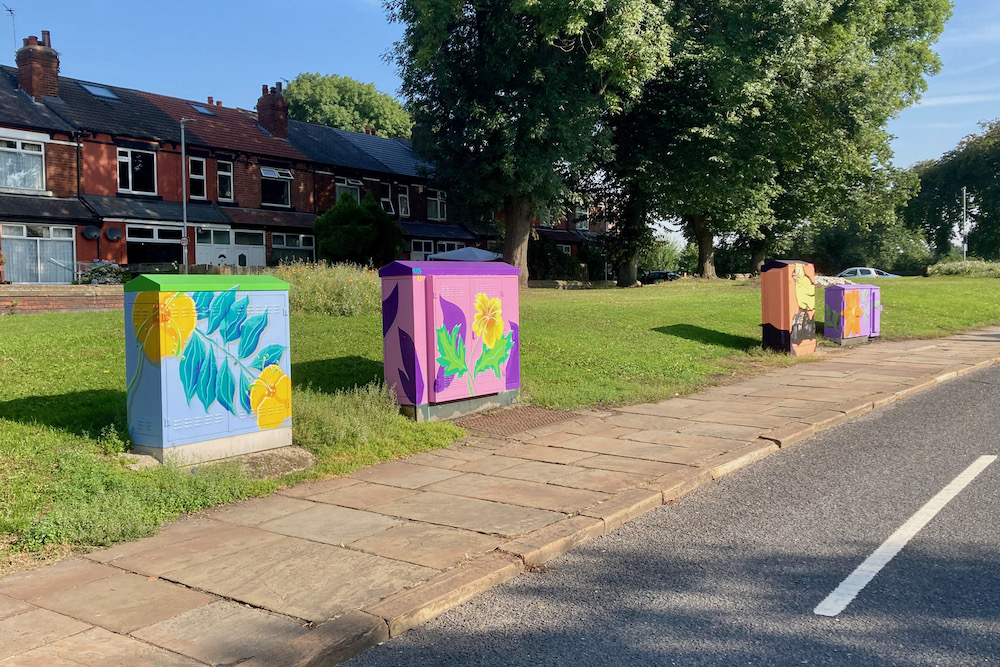 Hunslet and Riverside Ward Councillors have commissioned Leeds Street Gallery to transform ten communication boxes along Dewsbury Road from the Community Hub and Library to Hunslet Fire Station into local public artworks.
Cllr Paul Wray said:
"We are really keen to start to brighten up this segment of Dewsbury Road and although this is only a very small part of plans for the area – it will definitely be one of the brightest. I know Cllr Nash and Iqbal are as keen as me to see them painted."
Councillors are asking for feedback to be sent to Leeds Street Gallery to help inform the final commissions given to artists.
Jack from Leeds Street Gallery said:
"It is great to be asked to help bring more colour to another part of Leeds. We're very pleased that this project will provide work for several local artists whilst brightening up some dull spaces and celebrating some local heritage at the same time."
Ideas need to be submitted by the 15 September 2021 to leedsstreetgallery@gmail.com
This post is based on a press release issued by Hunslet & Riverside Councillors
Photo: decorated communication boxes on Beeston Road