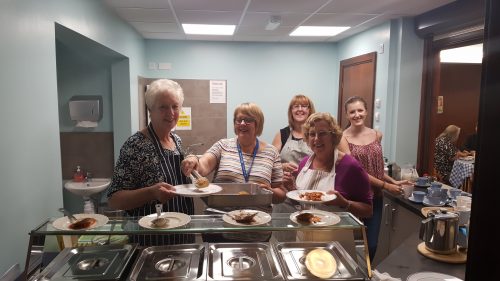 Hunslet Methodist Church yesterday held a friendly and well-attended event to formally open their brand-spanking new kitchen. The volunteer team at the church host a range of local projects and events including weekly breakfast clubs, coffee mornings, seasonal fairs, and more, as well as providing a base for the local foodbank – and hope the new resource will enable them and the building to be of even greater service to the community.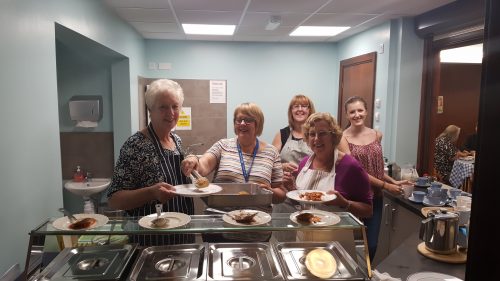 Volunteer Enid Harding commented:
"The new kitchen gives us so much more space, opening up possibilities, and meaning we can do more locally, and be more responsive to the needs of community. As well as our programme, we're very much wanting to make it available to local people and organisations to hire – just get in touch!"
At 40m2+, the new kitchen is twice as big as before, and fully kitted out for all needs. It complements the main hall, which sits 80 people. To find out more or book the venue, call Jill on 0113 2777139.
Middleton Park councillor Kim Groves, representing the Inner South Community Committee – who part-funded the refurb work – commented:
"Thanks to Hunslet Methodist Church for inviting me to the opening of your fantastic community kitchen. It's a great addition to a large community space that will benefit the residents in Hunslet. Anyone looking for a base to run activities from should definitely look at this building. Best of luck!"
Other funders and supporters for the project include: the Leeds Methodist District Advance Fund, Leeds City Council's Housing Advisory Panel, Leeds South and Central Methodist Methodist Circuit, Symphony Kitchens, J & C Smith Builders, and Blackburn Wigglesworth Associates Ltd.