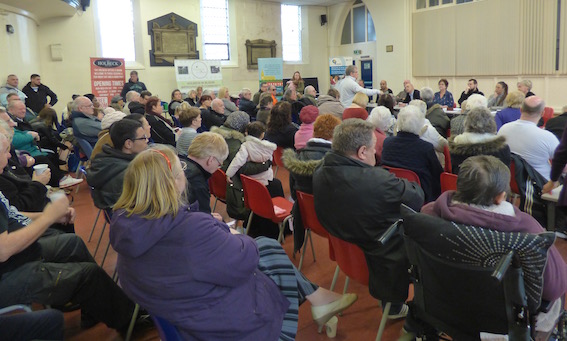 The quarterly Holbeck Community Meeting on Tuesday 3 October will discuss Safer Leeds' 'Managed Approach' to prostitution in the area.
The meeting, which starts at 7:30pm at St Matthew's Community Centre, is organised by the Inner South Community Committee.
With residents complaints rising over recent months, residents will have to opportunity to put their concerns to Chief Superintendent Paul Money from West Yorkshire Police and Cllr Debra Coupar, Leeds City Council Executive Board member for Communities.
The 'Managed Approach' is an attempt to move street prostitution out of residential streets, by tolerating sex work in industrial areas during night time hours. Residents say it isn't working citing up to 100 breaches a month reported via the Save Our Eyes Facebook Group. As well as witnessing sex acts they complain of used condoms and other litter, including used needles, littering their streets, as well as noise nuisance.
West Yorkshire Police have suffered from reduced staffing over recent months which is understood to have impacted their management of the area.
The meeting will also discuss planned changes to the M621. As we reported last month, these include the closure of the off slip road at Junction 2A (Cemetery Road) and the enlargement of Junction 2 at Elland Road.
The meeting is open to all residents of Holbeck and light refreshments will be available.