The historic Leeds Bridge will reopen to two-way traffic next month as essential maintenance works near completion.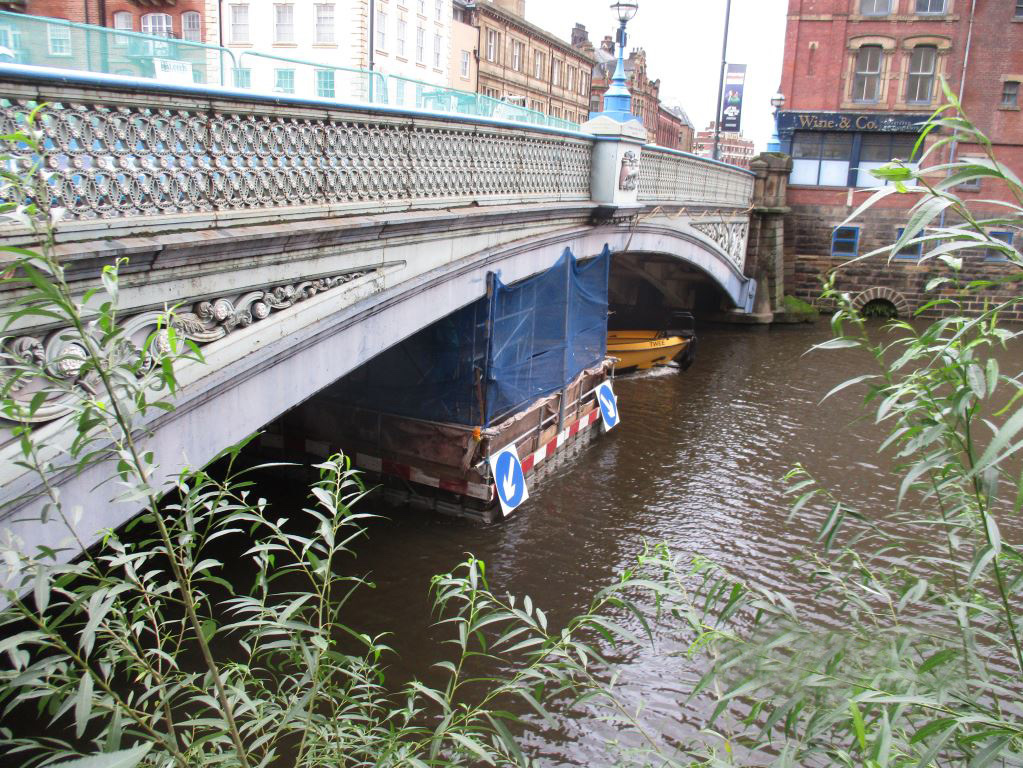 From Monday 14 January 2019 the works necessary to strengthen the bridge will be completed. Bridge End over the River Aire by The Calls in the city centre will then re-open to two-way traffic, including the key 2, 3, 12 and 13 bus routes.
The Leeds City Council-managed project required traffic restrictions to be put in place from January 2018, meaning there's been no access over the bridge for most northbound traffic (heading towards the city centre) for the last year. There is a possibility the bridge could reopen earlier if there's good weather and the contractor continues to make good progress.
The final element of the work will see scaffolding and sheeting erected to enable painting to begin on the parapets and sides of the bridge. This will improve the bridge's appearance and protect the almost 150-year-old ironwork from deteriorating. This work is planned to be fully completed by April 2019.
Completed in 1873, the grade II-listed Leeds Bridge is made of wrought and cast iron, and the work has seen old concrete above the original ironwork deck removed and replaced with new stronger steel-reinforced concrete. Where needed, localised repairs are being made to the ironwork before the bridge is completely cleaned and repainted.
The bridge is also famous for being the location in 1888 of what is considered some of the world's first-ever recorded moving film footage, when Louis Le Prince filmed traffic travelling across it.
Leeds City Council executive member for regeneration, transport and planning Councillor Richard Lewis said:
"Thanks to the Leeds public for their patience over the year, allowing for the essential maintenance, repair and strengthening to Leeds Bridge to take place. This has been a challenging project to preserve one of our most historic city assets, while making all efforts to keep disruption to a minimum. The bridge's function is now secured for years to come."
Information will be given to transport organisations as well as all local residents and businesses in the run-up to the reopening, with advance signage also being shown around the bridge.
This post is based on a press release issued by Leeds City Council.