The latest details plans for the new High Speed rail (HS2) route into Leeds will see a new viaduct built to carry the line high over Hunslet.
As previously reported on South Leeds Life, the HS2 line is due to enter Leeds via Woodlesford and the existing train corridor through Hunslet. This route currently carries the line serving Castleford, known as the "Hallam Line" and is largely enclosed in cuttings, going under bridges on Pepper Road and Balm Road.
The revised plans, currently out to public consultation, would see this stretch raised up on a viaduct, above roads and bridges. This solution will avoid a lot of work to existing bridges and services and disruption during the build phase. However, in the longer term it is likely to have implications for residents in terms of train noise.
Much of the land adjacent to the line is industrial, but some residential areas will be affected. Housing closest to the line includes the Leasowes, Telfords and Longroyds.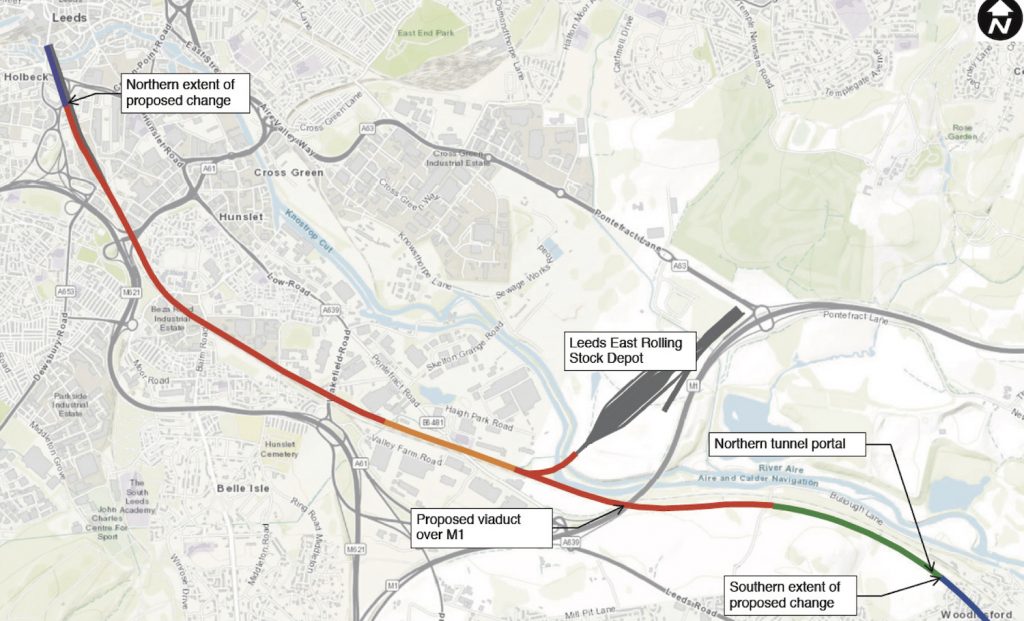 You can find full details of the new plans here: www.hs2.org.uk/phase2b
Two public consultation events have been organised:
Saturday 22 June, 10am-2pm at The Hunslet Club, Hillidge Road, LS10 1PB
Saturday 6 July, 10am-2pm at Hunslet Carr Primary School,  Woodhouse Hill Road, LS10 2DN
The consultation is open for comments until 6 September 2019.