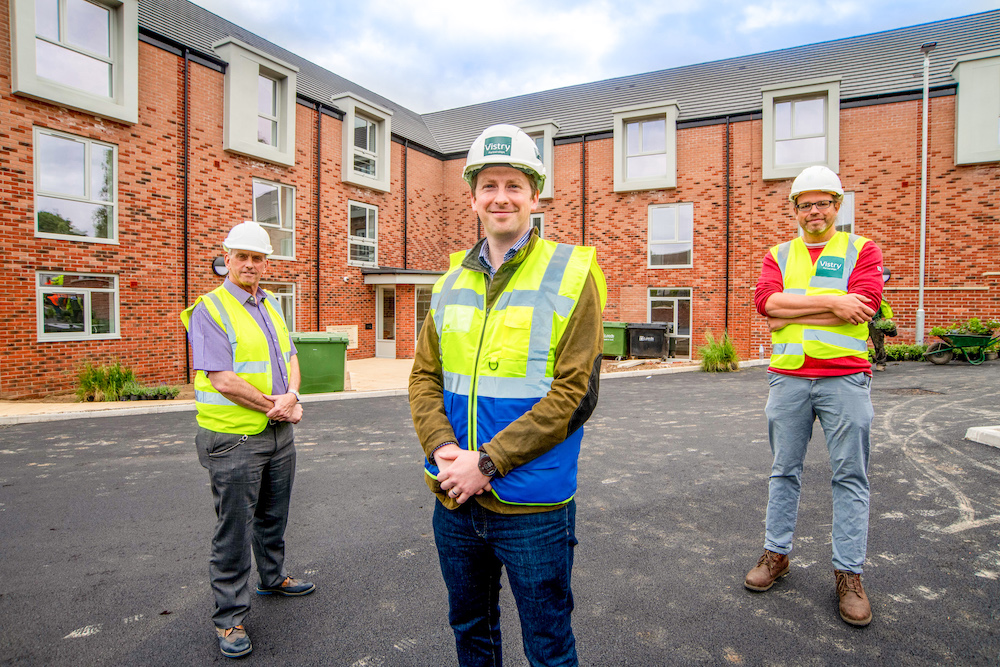 Beeston-based manufacturer, Harrison Spinks, has donated over 30 beds to Don Robin's House, a new development currently being built in Leeds by a local homelessness charity.
The bed and mattress manufacturer has donated 32 mattresses and divan bases to the pioneering new development in New Wortley, delivered by local charity St George's Crypt to support some of the city's most vulnerable people. St George's Crypt is a local Leeds charity that supports homeless and vulnerable adults. This is their second new development, offering bespoke, supported living accommodation for people aimed at providing safe and stable housing that will positively support people as they move back into communities.
Ruairi Giles, Commercial Director at Harrison Spinks said:
"It's important for us as a company to give something back to our local community, so we're delighted to be able to support the team at St George's Crypt with a donation. "We're thrilled that our mattresses and beds at Don Robin's House will support the city's most vulnerable as they endeavour to turn their lives around, and we wish the team at St George's Crypt the best of luck with the completion of their latest project."
Chris Fields, CEO at St George's Crypt said:
"We'd like to thank Harrison Spinks for its generosity. This is a fantastic donation which is of huge importance to our new housing project where we are helping local people in need get back on their feet."
The Don Robin's House development is due to be completed in June in partnership with Leeds City Council.
This post is based on a press release issued on behalf of Harrison Spinks
Photo L-R: Chris Fields, St George's Crypt CEO; Ruairi Giles, Harrison Spinks Commercial Director; Andrew Omond, St George's Crypt Head of Marketing and PR