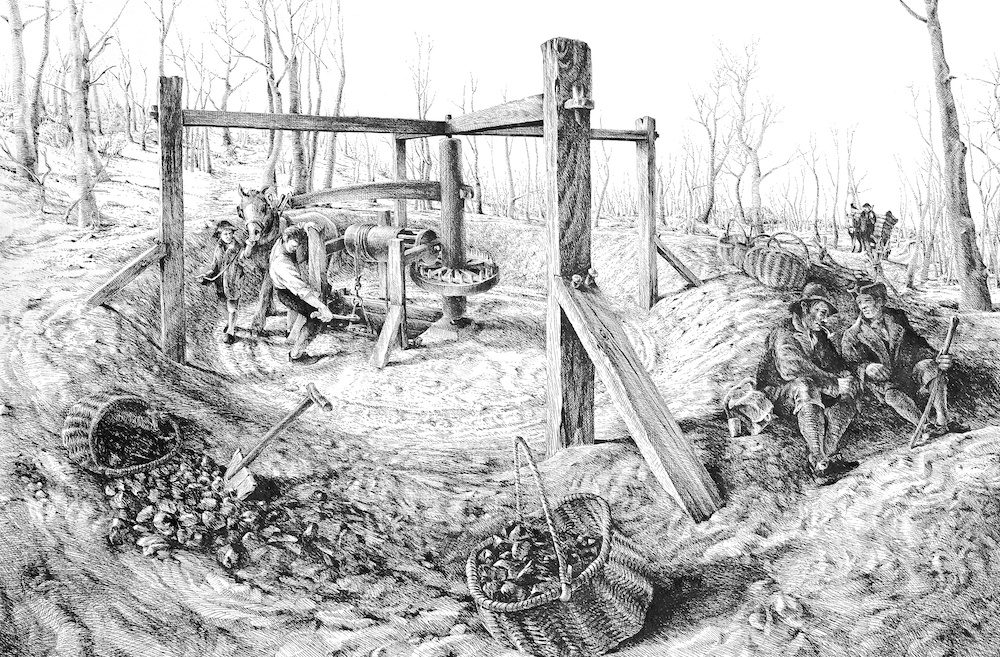 On Sunday (22 May 2022) volunteers from the Friends of Middleton Park will lead a guided walk through the park looking at its early mining history.
Coal was already the major source of income to the owners of the Park in the 1630's, but it was in the 1750's with the rapid expansion of industry in nearby Leeds that coal production rocketed, and Middleton colliery became the major supplier of coal to Leeds. So much so, that Middleton Railway was built in 1758 to get enough coal to Leeds.
Originally the coal wagons were horse drawn but the railway converted to steam locomotion in 1812, being the first commercially successful use of steam locomotion in the world.
Coal was mined from many shafts in the park and taken by waggonways (now roads in the park) down to the railway. Join us and visit some of the major shaft sites from the early 1700s to the early 1800s, and hear some of the mining history of those times. Tales of mining life, explosions, train and waggon accidents, and even a fashion show!
Middleton Park is listed as a Scheduled Ancient Monument by English Heritage because of the importance of its early mining landscape.
Meet at Middleton Park Visitor Centre at 1:30pm. Please wear walking shoes or boots. Some of the walk is on woodland paths. The walk will last between 90 mins and 2 hours.
This post was written by Jim Jackson
Illustration is an artist's impression of a working Cog and Rung Horse Gin on a shaft in Middleton Park in the early 1700's by Howard Jackson ©Friends of Middleton Park.
We encourage anyone living or working in South Leeds to use this website to tell their news. You can either use the Create an article for South Leeds Life page, or email us at: info@southleedslife.com