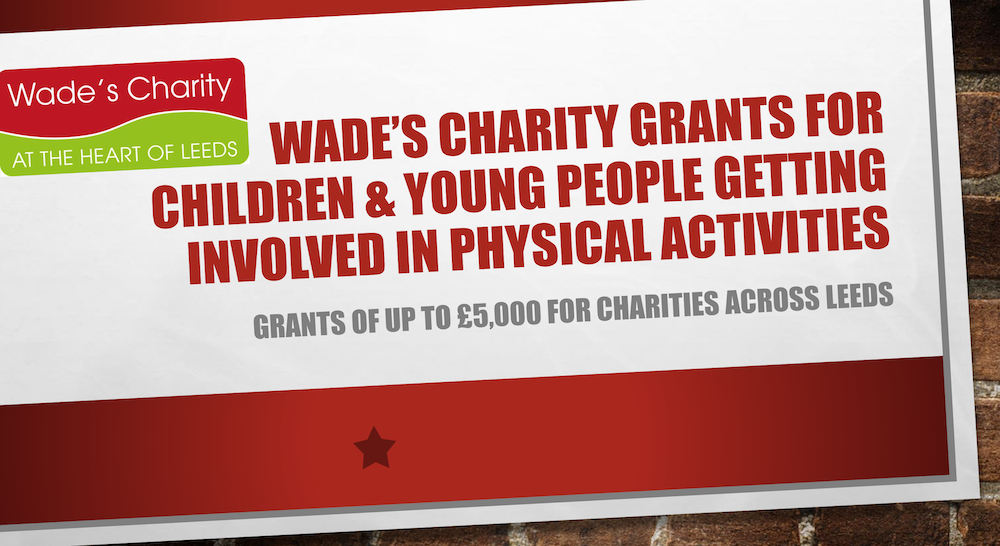 Wade's Charity open 3 Month "£5,000 Physical Activity" Grant window for Leeds based Community Groups & Sports Clubs  
With many Sports clubs and community groups across Leeds being unable to operate at various points over the last few years due to the pandemic, it drained funds and caused many organisations finances to take a hit.
Now many of these charitable organisations are back open and up and running, Wade's Charity is offering grants of up to £5,000 to help groups and clubs which provide access and offer some form of "physical activity" within the community.
As well as the grants being available to Sports Clubs in Leeds, they are also available to any local or volunteer organisation who is involved with the direct delivery of physical activity within Leeds.
Wade's charity's parks and open spaces (including Middleton Park) had a huge impact on the people of Leeds in terms of health and wellbeing during lockdown, as places to relax, exercise and socialise. But now as life has opened up, Wade's Charity believes helping those organisations who facilitate physical activity in some form will also make a difference to the mental and physical wellbeing of the people of Leeds.
For details of the grant criteria and to apply for a grant – groups and clubs should visit www.wadescharity.org and click on the Covid recovery Grants link.
Wade's Charity is Leeds oldest charitable trust and as well as providing free open spaces, parks and recreation grounds such as Gotts Park and Middleton Park (which we let to Leeds City Council), Wade's also provides funding for projects through grants for recreation, the arts and social opportunities.
This post is based on a press release issued by Wade's Charity