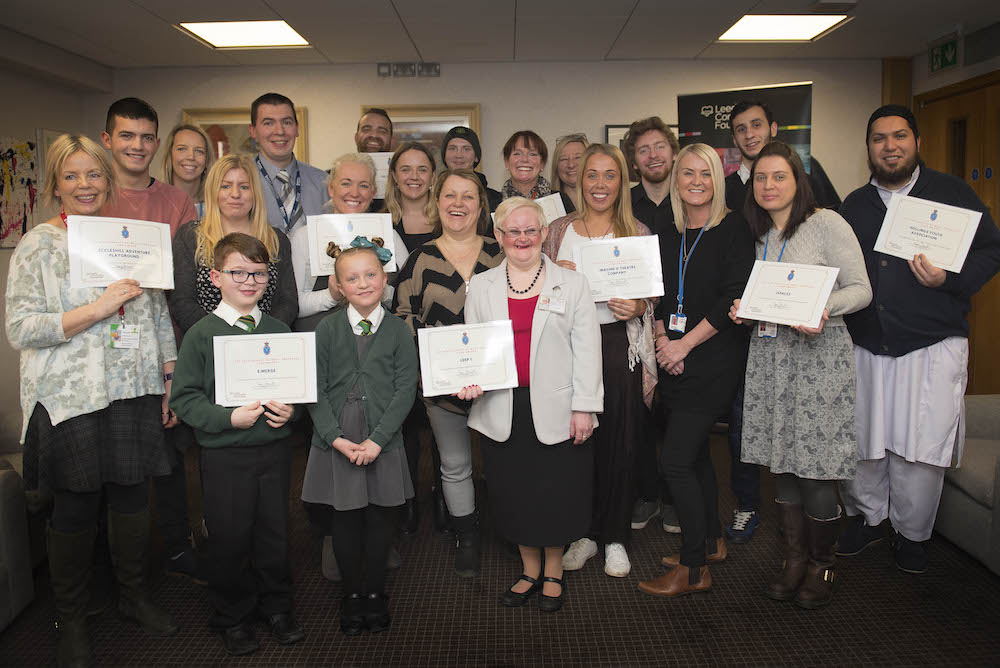 Call for applications from community-led projects addressing crime across West Yorkshire
The High Sheriff of West Yorkshire, Richard Jackson MBE, reopens the High Sheriff of West Yorkshire Fund to applicants from across the region to apply for grants to enable young people aged 5 -25 to play a key role in creating safer communities.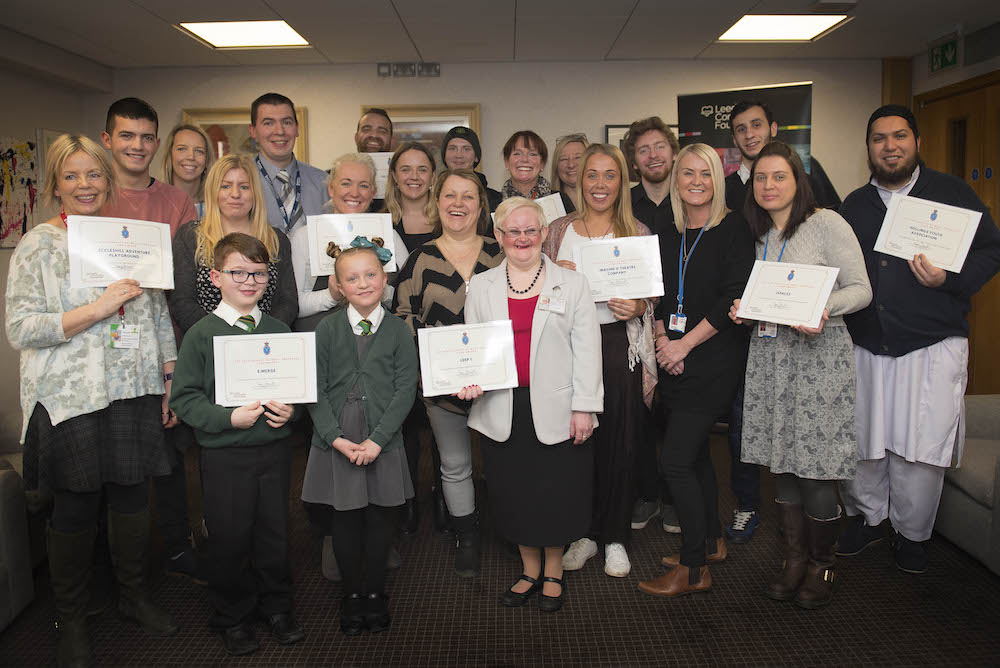 Managed by Leeds Community Foundation, the High Sheriff of West Yorkshire Fund was established in 2016 and has distributed over £40,000 to 13 projects which work closely with young people to address crime and promote community cohesion.
The Police and Crime Commissioner for West Yorkshire and Chief Constable are delighted to continue their partnership with the High Sheriff of West Yorkshire Fund. Thanks to their generous support, this latest round of grants will support community-led projects which have innovative ideas to combat crime in their local area. Either led by or with significant input from young people, applicants can apply for grants of £500-£2,500.
West Yorkshire Police and Crime Commissioner, Mark Burns-Williamson said:
"I am delighted to be supporting this year's High Sheriff of West Yorkshire Fund with £20,000 generated from the Police Property Act Fund, which is used to support various charitable causes.

"Every year, we look to provide financial assistance to a number of charitable causes and groups across our county, which work to tackle some of the biggest challenges within our communities and this is a great example of how it is making a real difference in partnership with us.

"A key priority in my refreshed Police and Crime Plan 2018 is around early intervention and the prevention of crime and harm to some of our more vulnerable communities.

"This grant initiative, in conjunction with Leeds Community Foundation, closely aligns to these objectives and forms a positive contribution to aspects of its delivery.

"It's fantastic that the fund calls on the ideas and creativity of our younger generations to help reduce crime and will ultimately ensure that local people are safer and feel safer."
West Yorkshire Police Chief Constable, Dee Collins, said:
"The High Sheriff of West Yorkshire Fund continues to support some of the most worthwhile causes across our county.

"It is particularly special as it encourages and supports young people, who want to play a key role in reducing and preventing crime in their communities.

"The fund has already supported numerous local projects, which have made a real difference to our communities. I am looking forward to hearing more about this year's applications."
The Office of High Sheriff is an independent appointment that runs for a single year. Dating back to Anglo Saxon times, more recently High Sheriffs have been particularly active in encouraging crime reduction initiatives, especially amongst young people. Many High Sheriffs also actively assist local charities and Community Foundations working with vulnerable and other people, both in endorsing and helping to raise the profile of their valuable work.
The High Sheriff of West Yorkshire, Richard Jackson MBE, said:
"It is great to work with Leeds Community Foundation on this year's High Sheriff of West Yorkshire Fund. I hope this round of grants will inspire and encourage more young people to play an active role in supporting and improving their local communities."
Kate Hainsworth, Chief Executive of Leeds Community Foundation, which manages the Fund, said:
"We are delighted to reopen the High Sheriff Fund of West Yorkshire Fund for applications. Thanks to support from previous High Sheriff's Chris Brown and Dr Terry Bramall CBE, the Fund has already supported some amazing local projects. We look forward to receiving more quality applications from across West Yorkshire this year."
The High Sheriff of West Yorkshire Fund closes for applications at 12 noon on Thursday 8 November 2018. Grants criteria and application forms can be downloaded from Leeds Community Foundation's website: www.leedscf.org.uk/high-sheriff-west-yorkshire-fund