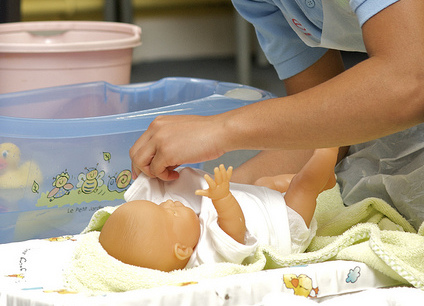 Would you know what to do in an emergency?
Free first aid training sessions are being made available at local children's centres by the NHS Leeds South & East CCG. Parents and carers are encouraged to learn vital practical skills and knowledge. Topics covered will include: child and baby CPR, choking treatment, bumps and bruises, burns, poisons, rashes, meningitis and more.
A free crèche will run for all courses, but there are a limited number of places, so don't delay booking a place.
The free courses run daytimes, evenings and weekends at local children's centres. For further details and to book your place, contact (0113) 247 6826.
Middleton Play & Learn, Throstle Lane
Tuesdays 12, 19, 26 January 1-3pm
Wednesdays 13, 20, 27 January 9:30-11:30am
Hunslet Children's Centre, St Mary's Primary School, Church Street
Wednesdays 13, 20, 27 January 1-3pm
Windmill Children's Centre, Windmill Road, Belle Isle
Thursdays 14, 21, 28 January 9:30-11:30am
Other sessions are available across South and East Leeds.