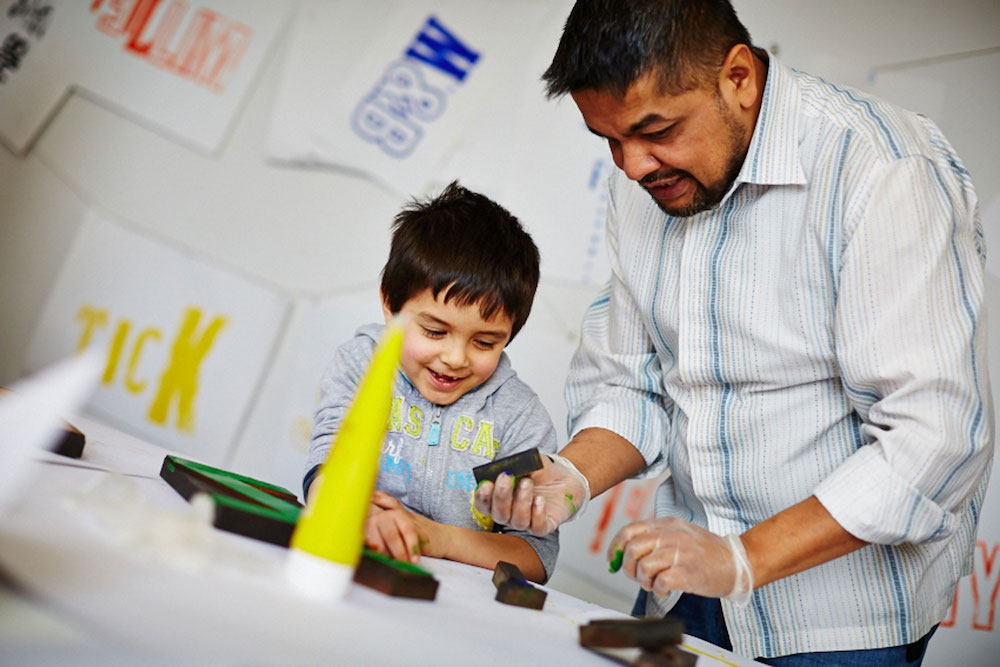 As we reported in our Half Term activity roundup, The Tetley is running its popular Family Art Workshops every day through to Saturday 22 February 2020.
The free workshops are led by artists and everyone is welcome, regardless of age or ability. Just drop in between 11am-3pm. Here's what's on offer each day:
Monday: Clay Boat Play
Create your own miniature clay boat inspired by the current exhibition by Emii Alrai. You will be introduced to basic clay building techniques as you design and create your own decorative clay boat. What's more, you'll get to take your creation home and imagine your boat at sea!
Tuesday: Sound Collage
Use sensory materials to explore sound through repetitive actions such as tearing, stirring, scratching and scribbling. You will also be given a chance to create or perform your artwork using relaxing ASMR techniques, inspired by the current exhibition by Taus Makhacheva.
Wednesday: Superhero Mask Making
Create and play in our transformative mask-making workshop. Looking at masks from around the world, from ancient ritual masks to modern day superheroes, enjoy an active and creative workshop creating your new brand new persona!
Thursday: Everyday Superhero
Experiment with up-cycled materials and everyday objects to create your very own model of a Superhero or someone who is a hero to you. Explore the idea of the Everyday Hero and how recycling can make a real difference as well as getting crafty and creative in our studio space!
Friday: Tiny Myths & Voyages
Create your own tiny stories, based on voyages and myths. Contained within a matchbox, you will decorate yourself a new world using a variety of fabrics and materials. Artist Mindy Goose will show you how to design these tiny story books, and help you make your own miniature creation.
Saturday: Beastly Prints
Create a mythical beast using collage printing techniques and colourful inks. Explore mythical creatures from around the world and enjoy imagining and creating your own monster, goblin or angel which then will be used to make lots of colourful prints!
The Tetley is located in the former headquarters building of the Tetley Brewery in Hunslet.
Photo: David Lindsay