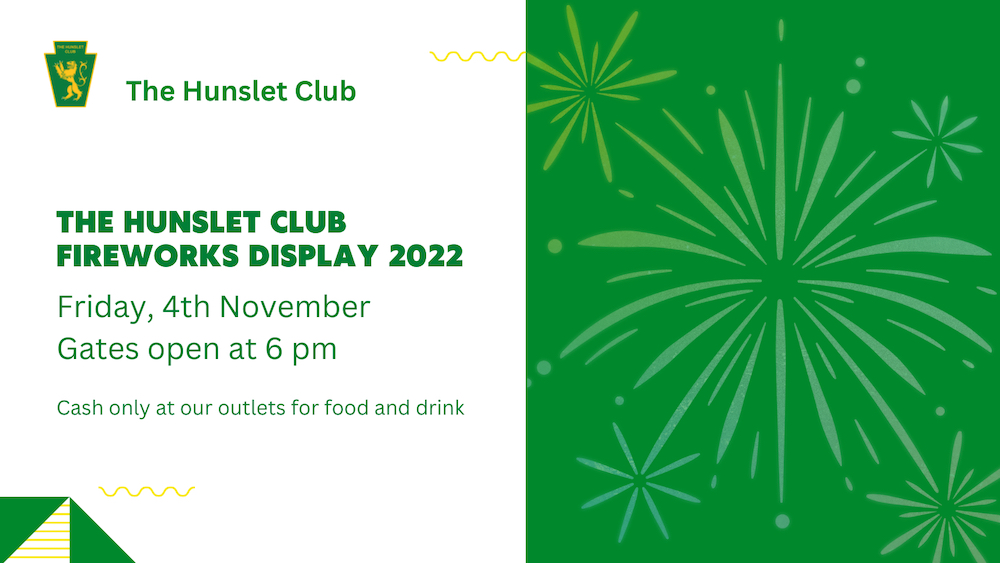 While many of the annual bonfire and firework events won't be taking place in Leeds this year due to unfortunate budget pressures, The Hunslet Club is doing what they do best, providing the local community with an event to remember.
The Hunslet Club is back again with their spectacular fireworks display on Friday (4 November 2022). Even after the success of last year's fireworks display, The Hunslet Club is sticking with their free entry policy for the event. They will, however, be prioritising entry to active members when they present their Hunslet Card at the gate.
While the firework display is the event's main attraction, The Hunslet Club is pulling out all the stops with a barbecue, candy floss machine, affordable refreshments, classic pie and peas, and more. Many of the outlets are cash-only.
It is an eventful night for the entire family, with the gates opening at 6pm.
In addition to all the fun, The Hunslet Club is also working with the West Yorkshire Police this year to ensure that everyone has a fun and safe bonfire night. They are spreading the message on their social media and in person at the club to ensure that young people and families know the measures they can take to stay safe.
We want to thank every staff member and volunteer who has stepped forward to help with the fireworks display this November. Without our amazing team, we could not hold events like this at The Hunslet Club.
We look forward to bringing our community together again.
This post was written by Lisa Benfield
Whilst you're here, can we ask a favour?
South Leeds Life is published by a not-for-profit social enterprise. We keep our costs as low as possible but we've been hit by increases in the print costs for our monthly newspaper – up 50% so far this year.
Could you help support local community news by making a one off donation, or even better taking out a supporters subscription?
Donate here, or sign up for a subscription at bit.ly/SLLsubscribe