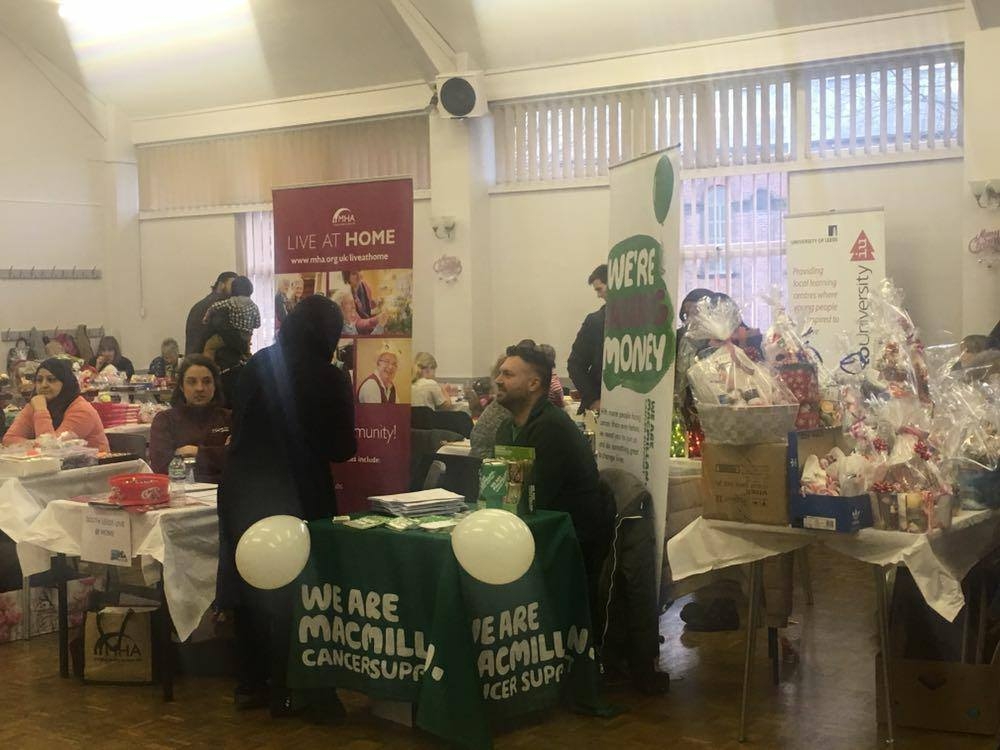 There was a great turnout for the Family Health & Fun Day at Beeston Parish Centre on Saturday (9 December 2017) with people from all sections of the local community attending.
The event was organised by Aspiring Communities in partnership with Beeston Community Hub and South Leeds Live at Home Scheme. Student Saffiya Farooq was also centrally involved as part of her Future Readiness Award with Into University.
The day was packed full of activities with organisations such as Macmillan Cancer Care and Leeds Cancer Awareness, free health checks from Dr Bilal and Riz from Beeston Hill Pharmacy plus cakes, henna painting, curries, raffles.
Shaz Akhtar from Aspiring Communities commented:
"We would like to thank everyone who helped make this event such a success including Rev Lindsey Pearson and many other local residents. We also want to thank Greenmount Primary School, The Ruth Gorse Academy and all the organisations and companies that took part for their support."
Funds raised on the day will be donated to Macmillan Cancer Care and the Leeds South & East Foodbank.