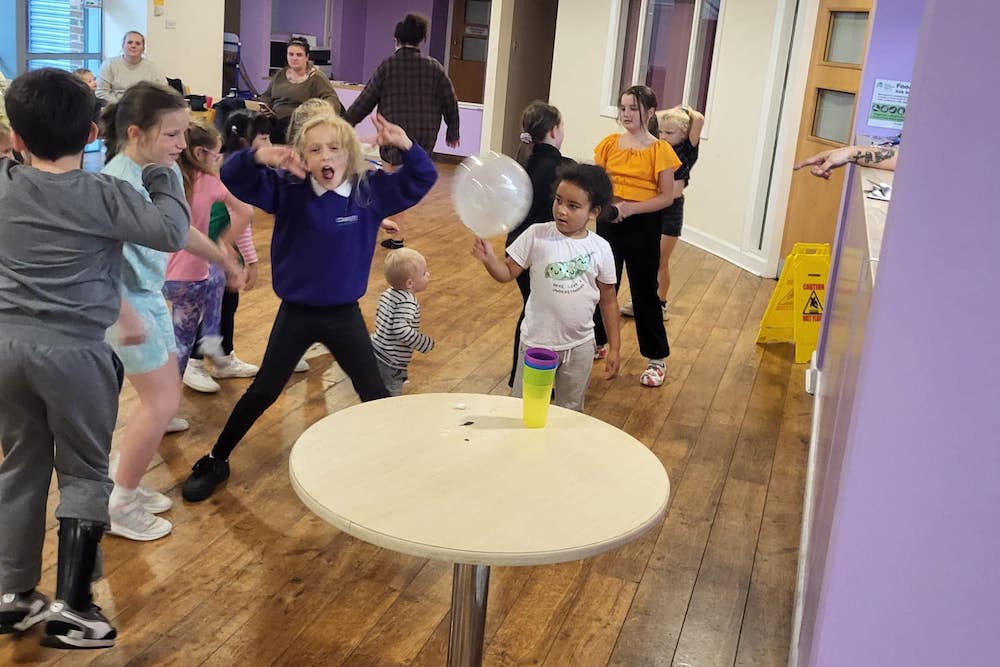 Next week (30 October – 3 November) is half term for schools in Leeds. We have collated a range of activities to keep your young ones busy:
Asha Neighbourhood Project in Beeston are running a playscheme on Monday, Tuesday and Wednesday for children aged 5-12. Activities including arts & crafts and a visit to the cinema. The cost for the three days is £12, book in person at Asha, 43 Stratford Street, LS11 6JG.
The Friends of Middleton Park will be running free play activities in or near to the Visitor Centre, by the lake. On Tuesday it's DAZL Dance and on Wednesday there's a choice of outdoor games with ACE, or nature activities with Dandelion Crafts. Both sessions run 11am-1pm, there's no need to book, just turn up.
Cottingley Community Project has organised a pumpkin carving session on Monday, 10-11:30am, ahead of their Hallowe'en Party at 5pm. They are also running their first Film Night on Friday showing children's films from 4:30pm with hot dogs and snacks. Booking is required for all these events.
The Hunslet Club will be running their regular Activity Camp. There's always a wide range of activities to enjoy from football and dance to cooking and crafts. Sessions run on Monday to Friday from 9am-3pm with full days costing £15, half days £8. Book online here. The club is also hosting a free firework display on Friday, gates open at 6pm, food and drink on sale at the club and at The Oval, opposite Morrisons, where you can also watch the display.
The Middleton Railway's last regular running day will be on Sunday (29 October). Steam trains will be running to Middleton Park. Entry to the museum is free.
As well as their regular sessions, BITMO's GATE has some treats lined up for half term. On Tuesday there are two food and Sublime Science activity sessions, from 1pm and 3pm, and as it's Hallowe'en, trick or treat visitors are welcome up until 6:30pm. On Wednesday there are free* toasties from 11am-12:30pm. On Thursday there is a Sensory Cinema at 10:30am and Half Term Cinema at 1:45pm; sandwich packs are available from 1pm. Then on Friday it's the Belle Isle Big Breakfast from 9:30am-12pm with arts and crafts activities for children thrown in. *free to BITMO, Leeds Federated and Places for People tenants; booking required for all activities, call (0113) 378 2190 or text 07891 270094 – full details on BITMO's Facebook page.
The Hunslet Rugby Foundation will be running 'a warm space of play' at the Welcome Centre at St John & St Barnabas Church in Belle Isle, LS10 3DN, Monday to Friday 4:30-7:30pm. Keep warm, play some games, eat some affordable hot food.
Skelton Grange Environment Centre in Stourton, LS10 1RS, are holding a Bushcraft Day on Tuesday for 8-12 year olds. The day runs from 10am-4pm and may include shelter building, campfire cooking, field games and woodwork crafts. Tickets are £30 per child book via www.tcv.org.uk/skeltongrange/courses-events/
Leeds Libraries are buzzing with activities, unfortunately many are already sold out. However budding coders can join the Smeaton300 challenge to build a reactive Lego lighthouse, the workshop is for children aged 7+ and runs at St George's Centre in Middleton on Saturday 4 November. Book your free tickets at www.ticketsource.co.uk/leedslibraryevents
Holbeck Together are holding a pumpkin carving workshop on Monday, 1-3pm at St Matthew's Community Centre, £3 per child. Then on Tuesday it's their BIG Intergenerational Halloween Lunch, 12-2pm, £5 adults, £2.50 children. Book for both these events on (0113) 245 5553.
Why not take part in St Luke's CARES Upcycling Competition? There will be an exhibition of the entries in the Watsonian Pavilion in Cross Flatts Park on Friday as part of a Craft and Upcycling Activity Day, running from 9:30am-1:30pm with the competition winners being announced at 2pm.
Expect games, crafts, hotdogs and lots of fun at the Light Party at St Luke's Church, Malvern Road, Beeston Hill, LS11 8PD, on Tuesday from 5-6:30pm.
Photo: Hunslet Rugby Foundation's Active Communities sessions at St John & St Barnabas Church in Belle Isle
Whilst you're here, can we ask a favour?
South Leeds Life is published by a not-for-profit social enterprise. We keep our costs as low as possible but we've been hit by increases in the print costs for our monthly newspaper – up 83% this year.
Could you help support local community news by making a one off donation, or even better taking out a supporters subscription?
Donate here, or sign up for a subscription at bit.ly/SLLsubscribe