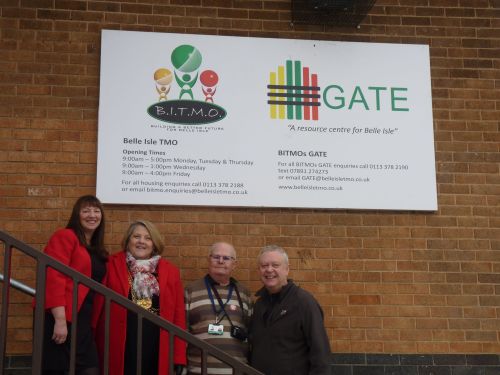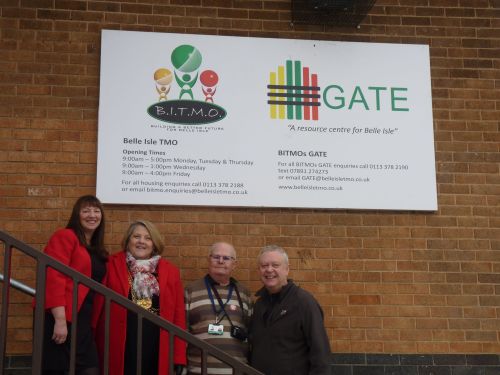 The weather did not stop the hardy folk of South Leeds coming along to The Belle Isle TMO Dementia for a cuppa event hosted by me, Carla and Donna.
We made the decision on Friday to still go ahead with the event on the next day, Saturday.
The only thing that would have put a stop to the event if Julie the singer and Jane the Lord Mayor could not make it.
Of course when I rang them they were delighted to still attend the event.
It was difficult to count numbers as people where coming for an hour others where staying for the afternoon.
I guess about 40 people turned out, which is up from last years event. It was nice to see a couple of well behaved Babies come along.
Looking at last years photos of the event, we where well up on numbers turning out for this years event.
Both the Tombola and raffle raised over £100 for Admiral Nurses (which again is up from last year).
The money raised goes to look after people with Dementia and there Carers.
The actual total money raised will appear on here later.
As usual which has become a tradition, the Lord Mayor (Jane) led the dance to, On the way to Amarillo, sung by Julie. Julie (singer) managed to video part of the dance.
As ever Julie kept us entertained for a couple of hours and sung my favourite song Time to say good bye. This month (14 years ago), 2 days after my birthday Mum passed away.  I whispered in her ear, time to say good bye. Julie finished her slot with, We will meet again by Vera Lynn.
John, on Guitar giving us some background music during the afternoon, Thank you John.
Jane (Lord Mayor) took the time to speak to everyone. Even Victor, Lord Mayors driver had a chat to everyone.
Julie  had a table promoting the Belle Isle History Group, and her Ancestry Group,  along with Michelle from Middleton Elderly Aid, giving out advise for people living in Middleton.
Top raffle prize went to Chris and Julie Holmes. Tea for 2 at the Civic Hall with the Lord Mayer to inc a tour around the Civic Hall. The ticket was drawn out by the Lord Mayor herself .
The top prize could not have gone to a more deserving couple.
I won second prize of a food hamper donated by Chris and Julie Holmes.
There were many more raffle prizes drawn, so thank you to all that donated.
A big thank you to Carla and Donna for organising the food, and a thank you to volunteers Steph, Gerry and Dave for helping out and to all the other volunteers.