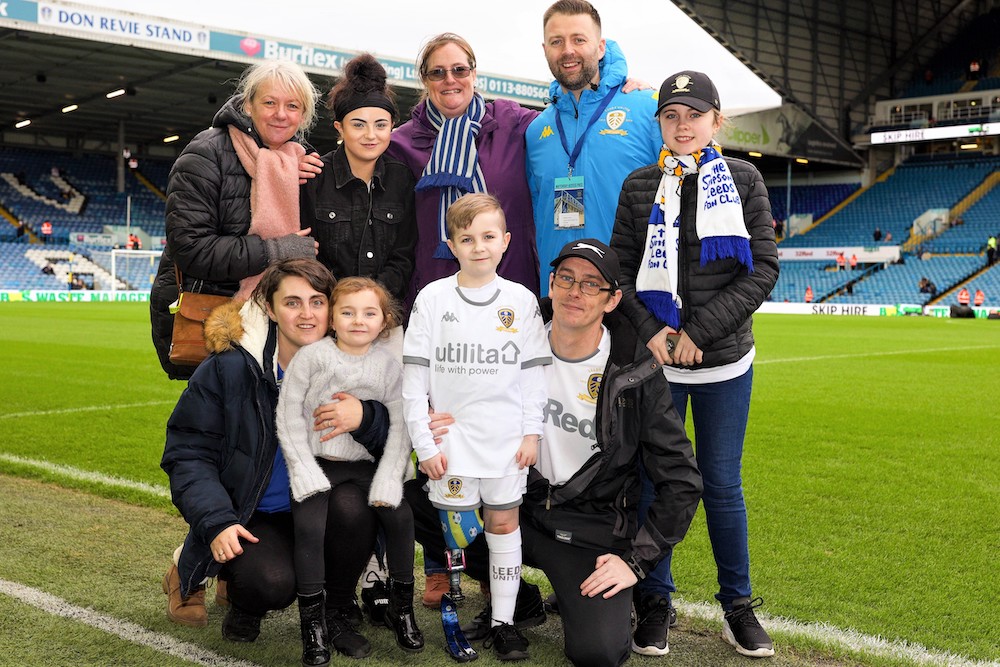 Eight-year-old Harley McDonald, who attends Beeston Primary School, has been honoured with an award by the Leeds United Foundation.
This week marks the special 10-year anniversary of the Premier League Charitable Fund and to help celebrate the momentous occasion the Leeds United Foundation have worked to identify committed individuals that have stood out over the last decade.
The Leeds United Foundation have been working with eight-year-old Harley since September 2019, as part of the Premier League Primary Stars programme.
Harley was born with a condition called tibial hemimelia, meaning he was born without a tibia in his right leg and unfortunately, he had to have the bottom part of his right leg removed.
The dedication Harley has shown since working with coaches as part of the PLPS programme has been incredible. His physical difficulties resulted in Harley lacking in confidence and suffering from low self-esteem amongst his peers. When the PLPS team started delivery at Beeston Primary, Harley was not engaging in PE lessons and was reluctant to take part. However, over the last year his motivation levels have increased massively, and he has become an example to others. Harley clearly embraces the Premier League values of inspiring those around you, showing others that no matter his struggles he is still able to be active and engaged in learning and developing his skills.
The Leeds United Foundation chose two winners from the Premier League Primary Stars programme and two for the Premier League Kicks programme. Other winners were Gillian Austerfield, Headteacher at Asquith Primary School; Andy Topp, Site Manager at Meadowfield Primary School; and Brooklyn Nixon, youngster at Saxton Gardens sessions.
The Premier League Charitable Fund (PLCF), which was established in 2010, helps to distribute funding provided by the Premier League to professional football club community organisations across England and Wales, supporting them in their delivery of local outreach initiatives.
As part of the celebratory activity for its anniversary, winners have been chosen from each Premier League club for a number of the delivered initiatives, including a leading facilitator and a star participant, as a way of clubs being able to recognise those that have really helped to make an impact and a difference through the programmes over the last 10 years.
This post is based on a press release issued by the Leeds United Foundation
Photo: Harley with his family and teachers at Elland Road in February, courtesy of Leeds United Foundation