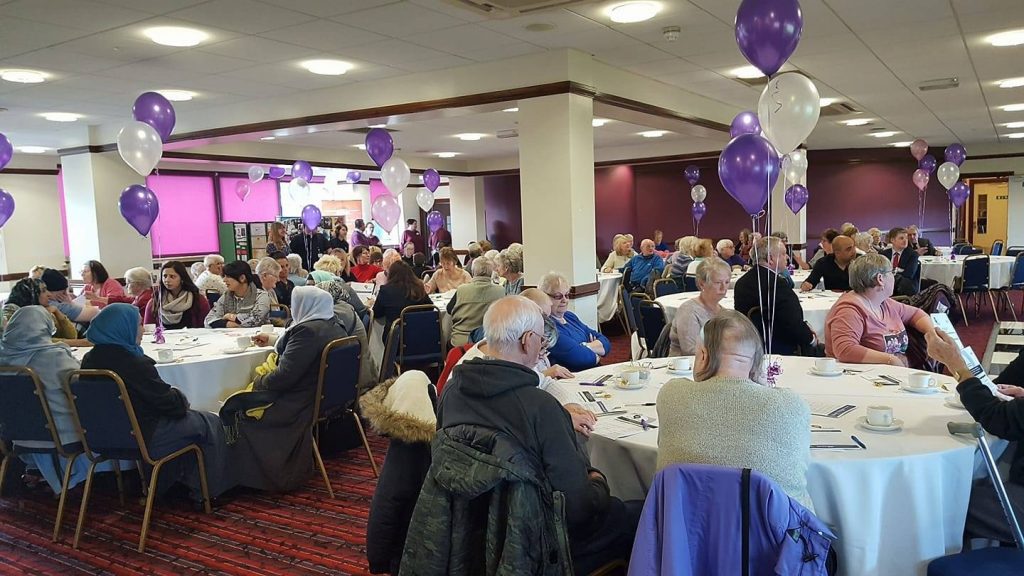 The Inner South Community Committee held a special event for older people yesterday (21 March 2017) at the John Charles Centre for Sport.
Photos by Light Addaquay
The event included information stands, health advice and examples of simple exercise. Refreshments were served by the West Yorkshire Pioneers from Cockburn School.
Although open to all, many of those present came with the help of their local Neighbourhood Network: Belle Isle Elderly Aid, Holbeck Elderly Aid, Middleton Elderly Aid, South Leeds Live At Home and Trinity Network.
In her opening comments Cllr Judith Blake said how proud she was of the Neighbourhood Networks which are recognised nationally as an example of good practice. She went on to recall that the first network was established in Belle Isle thirty years ago as the Belle Isle Elderly Winter Aid Campaign.