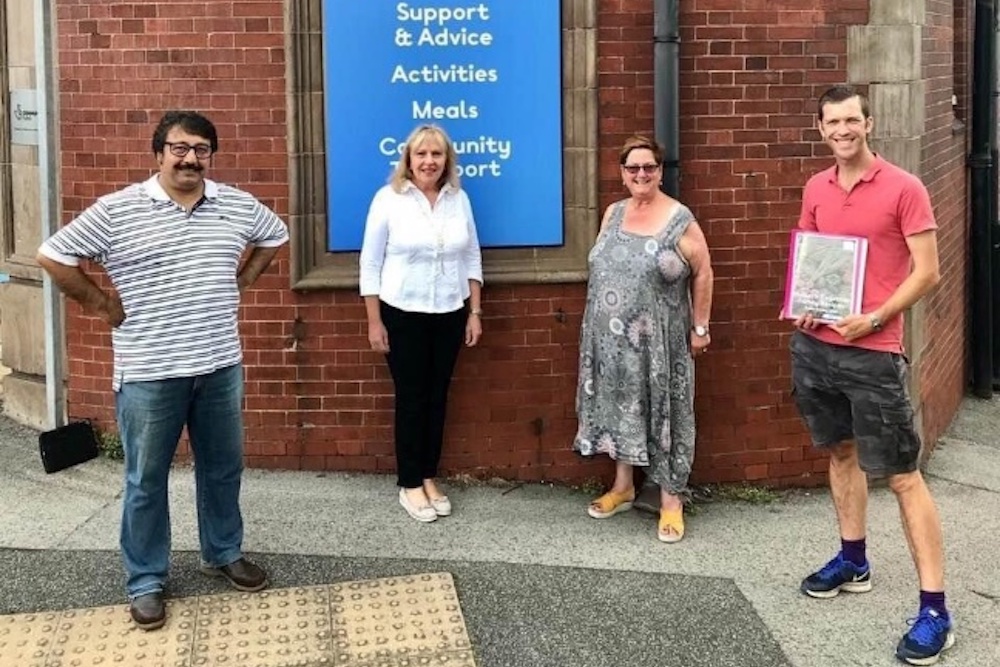 The Council has agreed its Budget for 2021/22. The choices were tough. The Government told Councils to "do what it takes" to tackle the pandemic. It then refused to cover the cost of providing vital support to our communities and lost income. That betrayal doubled the cuts the Council was expecting to make.
LCC gets its funding from Business Rates, Council Tax, charges for services, and central government grants. In 2010 for every £1 we all paid in council tax the council received about £2 in government grant, we now receive about 50p in support, a reduction of over £250 million every year from the government, so our council tax has to stretch further.
Since 2010 the government has cut its funding to Leeds by over £2 billion. This year it is forcing Councils to offset its cuts by increasing Council Tax by 5%.
Despite this, we've kept Sure Start centres open, protected Children's and Social Care budgets, and maintained over 1,000 services. Some people question certain highways schemes, but fail to mention that the Government has tied its grants specifically to those projects. The choices LCC has made will rightly be debated. But these need to be honest discussions about real options.
Leeds received national recognition for its handling of the school meals crisis. We are now successfully rolling out vaccinations. That's because the process is led locally by the public sector. It's a far cry from the abject failures of national, top down, private sector contracts such as Test and Trace, PPE provision and free school meals.
Beeston and Holbeck Ward Update:
This month we are pleased to have used a Covid discretionary grant to support Holbeck Together, providing £2,500 for additional provision of meals and to support mental health and wellbeing by providing activities. There are still funds available, please get in touch if you have a project.
A number of residents have been in touch this month due to missed bin collections, please report any issues here: via the council website and if it isn't sorted, please continue to get in touch with us via the usual channels. It is worth noting that staffing issues due to the ongoing pandemic, as well as the snow, has made their job harder than usual!
Finally, Cllr Gohar Almass and Cllr Andrew Scopes have always voted in person, as it is something they enjoy doing, but they are registering for a postal vote this year to help reduce the queues on election day. It is easy to vote by post, we encourage you to do the same.
Hunslet and Riverside Update:
It has been a busy month with casework volumes still around double their pre-pandemic levels. Here as some things we would like to highlight.
The pandemic has seen fly tipping increase across the nation. Crews are working hard to clear this, but the bigger fly tips are clearly from unregistered waste collectors who dump the waste rather than taking it to the tip. Always use a registered company, the Council's service or donate unwanted items if you can. Find out more at: www.leeds.gov.uk/residents/bins-and-recycling/get-rid-of-unwanted-items
Resolving the cycle crossing issues at Skelton Grange Bridge is currently being worked on and several possible solutions are being assessed. Any solutions will be costly but as Councillors and a Council, we are committed to finding a solution.
The consultation for the proposed Welcome to Hunslet sign is open and can be found here: yourvoice.leeds.gov.uk/welcome-to-hunslet/survey_tools/welcome-to-hunslet
We are offering grants of up to £500 to support groups helping people access support but have a lack of IT or internet. You can find our more by emailing Lynda.Bambury@leeds.gov.uk
Following complaints about the Junction 1-7 roadworks, Highways England have increased the number of trees they will be planting in the ward; have agreed to arrange an embankment wide litter pick near Hunslet Moor; and are closing off a drug use hotspot.
Middleton Park Ward Update:
As your Councillors, this month we have:
convening key organisations to take action on addressing high rates of Covid infection in the area; and providing further funding to organisations supporting local residents
setting up a community computer recycling scheme
assisting with the provision of computers to schools to enable home learning
continuing a multi-agency approach to dealing with antisocial behaviour, including examining potential locations for CCTV
developing a scheme of improvements for the Plantation and further consultation based on residents' feedback
supporting local residents to have grit bins for their area
partnering local people and groups, including Leeds Urban Bike Park and Friends of Middleton Park, in expanding Middleton Park and bringing the former South Leeds Golf Clubhouse back into community use; securing the upgrade of the tennis and badminton courts
working with Hunslet Councillors on the safe rerouting of the public right of way through the M621 underpass and provision of lighting to improve safety
This post was written by the Councillors representing Beeston & Holbeck, Hunslet & Riverside and Middleton Park wards.
Photo: Beeston & Holbeck Councillors Gohar Almass, Angela Gabriel and Andrew Scopes with Elissa Newman (second left) Chief Officer at Holbeck Together