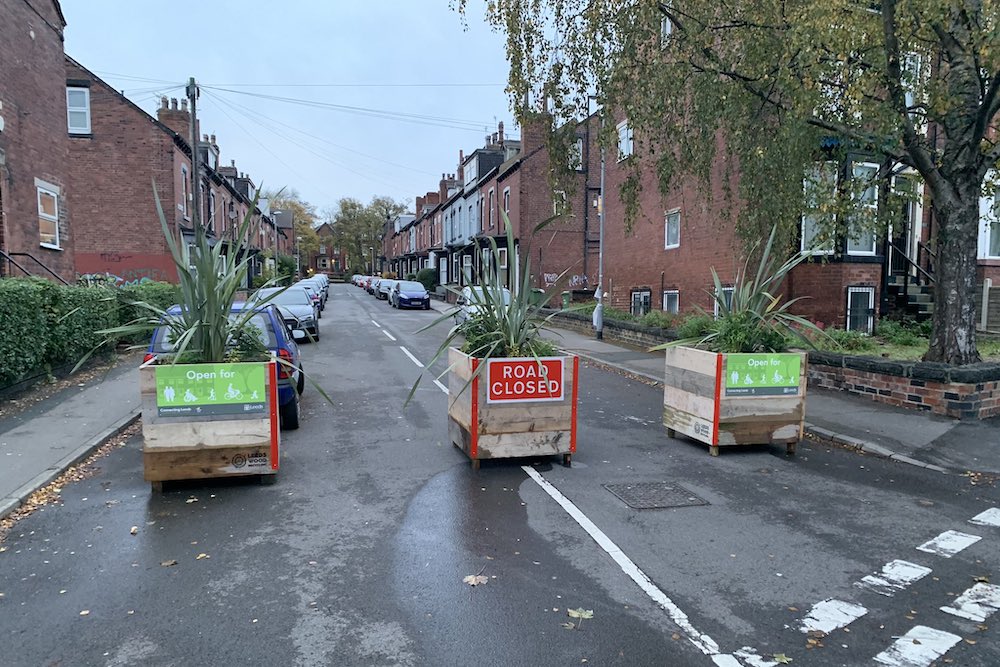 Beeston & Holbeck Ward Update:
With election season being over we're keen to focus our time and energy improving our local area. One thing that we have heard from the lovely people of Beeston, Cottingley Hall and Holbeck is they are keen for us to do more to engage with residents. We're looking forward to doing that in person as lockdown eases! As ever, please get in touch if you want to meet one of us and discuss any local issues.
More widely, we have secured agreement from the Active Travel Team to do a much wider consultation on the Active Travel Neighbourhood which will mean traffic calming measures being put in place following consultation – so those residents who live between Cross Flatts Park and Old Lane should receive some correspondence from the Council in the next few months.
In Holbeck, we have been listening carefully to residents and are looking to find ways to engage with many more and improve the area. We're looking at how the Managed Approach works, but also keen to put together a plan to improve Holbeck Moor, with funding for lighting for the Multi Use Games Area already in place! In addition work continues on the multi-million pound scheme to improve the insulation in a number of local houses, particularly in the Recreations area.
As we move out of lock-down, it is great to see some of the usual events start up again, particularly the free to participate ones, so a massive thanks to those who help with Junior Parkrun on Sunday mornings at Cross Flatts Park and to the Junior Lakers volunteers! Thank you.
Hunslet & Riverside Ward Update:
With pandemic restrictions on course to be lifted on the 21 June, our focus in the last few weeks (on top of our regular duties) has been planning how we return to our pre-pandemic engagement activity.
The last 15 months have made it difficult for us to engage with residents – we followed not just the letter of restrictions but the spirit of them. It hurt politically but it was the right thing to do. Going forward, we want to keep the best of what we did digitally over the pandemic and combine it with what we did well face-to-face. Therefore we have:
arranging the return of face-to-face Cllr advice sessions beginning on the 26 June. These will be on the 4th Saturday of every month – excluding August and December
restarted intense street-by-street issue finding walks. These cover the whole ward roughly every six weeks and highlight hundreds of environmental and highways issues
redesigned our social media communications so resident in all the major local groups get more regular updates and reminders of our contact details
designed new Councillor contact posters which are ready to be distributed to noticeboards, community venues and shop across the ward
arranged to restart of door-to-door street advice sessions
And much more.
We do our jobs best when we speak to the people we represent. The last 15 months have made that difficult. But as we now come towards the end (we hope) of a difficult period – we will not only return to what we did before, but double our efforts. Because if we don't know, we can't help.
Middleton Park Ward Update:
The Government has finally signed the long-awaited contract to fund the new Cockburn Laurence Calvert Academy in Middleton. The acute shortage of local high school places has frustrated parents, young people and ourselves for many years. The Government no longer allows Councils to build their own schools to meet local needs. All new ones have to be agreed and funded by them. Meanwhile, work is progressing on the temporary two-year site next to St George's Centre.
As Covid measures are relaxed, we will be carrying out public consultations on the future use of the former South Leeds Golf course land (with its wonderful views) and clubhouse. We are working in partnership with the Beeston and Holbeck Councillors, the Friends of Middleton Park, Leeds Urban Bike Park, Council departments, Wade's Charity and the Leeds Hospital Charity. Ideas and opinions from the community will play a crucial part. Current suggestions about how to enhance these invaluable green spaces include tree planting, pathways, wildflower meadows and improving access (including essential parking provision). Leeds Urban Bike Park has put forward plans for activity areas and an education centre, and the Leeds Hospital Charity has a proposal for a Covid memorial wood.
We are continuing to press Highways for durable pothole repairs, which we know isn't always the case. The condition of our roads is a massive challenge. There are 2,321 streets across the city and 75 in Middleton Park Ward that require refurbishment. The citywide backlog is over £130m. Funding is available for only 2 or 3 schemes per ward each year. So decent repairs are essential in the meantime.
This post was written by the Councillors representing Beeston & Holbeck, Hunslet & Riverside and Middleton Park wards.
Main photo: Cross Flatts residents will be consulted on new traffic calming plans, similar to this scheme in Hyde Park
You can find Councillors contact details here: southleedslife.com/links/councillors-and-mp