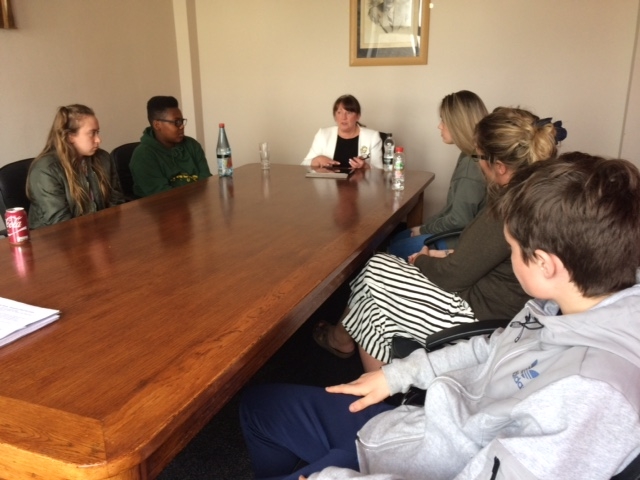 Youth Ambassadors from The Hunslet Club are joining forces with Middleton Park Ward councillor Kim Groves to tackle the issue of dog fouling on the playing field at Hunslet Parkside in Belle Isle.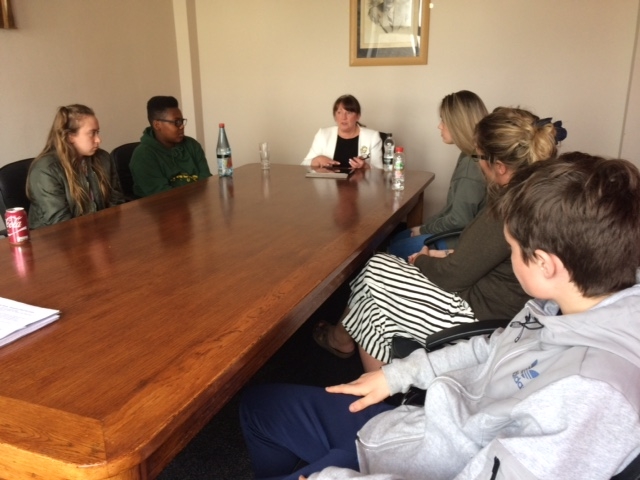 The Youth Ambassador Scheme at the Club was launched in February and is designed to develop the leadership skills of members aged 13 – 16 years old. The aim is to inspire them to achieve their full potential and to become role models for younger members.
Members of the scheme are identified by coaches or members of the Hunslet Club staff/volunteering team because they embrace "The Hunslet Way" of doing things and have stepped up to demonstrate the Club's values.
The scheme also recognises outstanding sporting/arts performers in their chosen fields who volunteer their time to help others.
Youth Ambassadors, Eliel Zouogbo, Lukas Tottie and Kamil Wojcik who regularly play football on the playing field raised dog fouling as a issue at the first meeting. Fellow ambassador Keeley Haigh suggested a petition engaging local residents was needed to tackle the issue head-on.
Cllr Groves attended a meeting with the ambassadors in April to speak about what steps have been taken so far to address the issue and was fully supportive of the petition.
The petition will officially launch at Hunslet Club's annual football gala on Sunday 21 May 2017 which takes place on the Hunslet Parkside playing fields.
The petition was also be available to sign at The Hunslet Club thereafter.
This post was written by Andrea Edwards using our Create an article for South Leeds Life page.