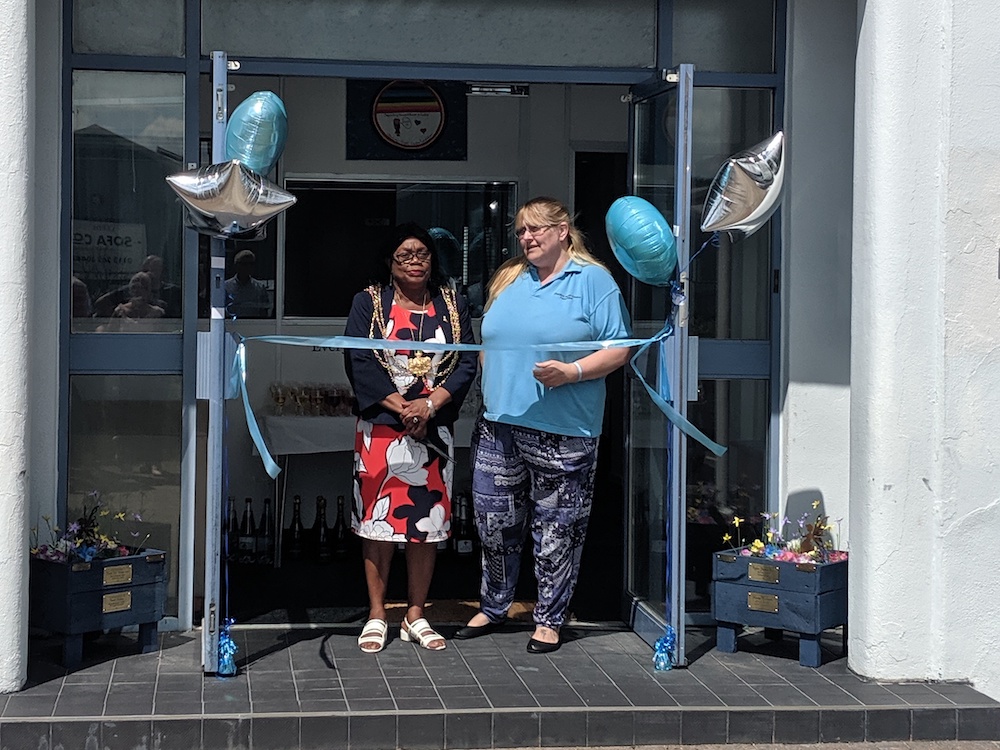 There was great celebration this week as Charlies-Angel-Centre Foundation opened the doors to its new premises in Beeston, with some help from the Lord Mayor of Leeds, Cllr Eileen Taylor. The loss of a child is a very sad event which touches entire families and communities, the Foundation helps families through such times and positively help support and nurture them.
The service has humble beginnings in the Middleton living room of one of the founding members. Clive explained that when he and his wife experienced their own sad loss there was little in the way of follow up care for them and they wanted to change this. Gradually they saw more and more families coming through and using their service until eventually they had to expand and through some generous fundraising they secured their current building and have plans to expand further and reach even more families should the opportunity arise.
I was grateful to meet Rachel who sadly lost her daughter Lillia, Rachel explained that she has done a lot of fundraising for Charlie's Angels after they supported her, so far she has organised a catwalk show, auction and evening meal to name a few. Shown pictured with Clive outside Lillia's room she spoke highly of Charlie's Angel's and intends to do more fundraising in the future to help the cause.
Each of the rooms is named after a child who has sadly passed away and the rooms are private spaces for counselling sessions to take place or for families to come in and find support. They have all been beautifully decorated and the love the members feels for their children and for the people coming through their doors Is palpable throughout.
Charlies-Angel-Centre has had a wider impact on local services through lobbying decision makers, a bereavement midwife was appointed for the area and now they receive referrals from as far as Hull and Barnsley. These positive changes are helping families through a time where people might not know what to say to them or what advice to give, they help keep the line of support open and help prevent the families becoming isolated.
The centre has a dedicated area for children to play and be creative in while their parents take some time out for counselling or other reasons at the centre. The play space is a beautifully thought out den for children of all ages to relax and play without their parents worrying about them.
Angus Smith from Cockburn School along with Tracy Asquith and Alex Asquith explained that the Kyle Asquith Foundation had made a generous donation of £1,000 towards the new centre, they also showed me into Kyle's room which is a lovely space and will serve bereaved families well.
Charlie's Angels have established a men's group, recognising that men grieve in a different way to women. Men's Corner holds a monthly meet up and offers support and companionship for men from a peer group of other men in similar circumstances. The Foundation also has a number of male counsellors for these men who are highly trained and volunteer for the service.
If you have been touched or affected by any of the issues here or you would simply like to make a donation to this centre please get in touch with them via their Facebook page here. This page also provides more information on the services provided by Charlies-Angel-Centre and upcoming fundraising events you could get involved with.