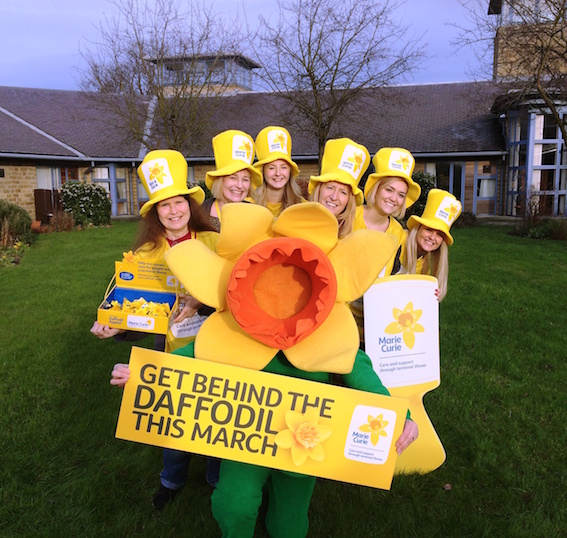 Marie Curie is appealing for local people in South Leeds to 'get behind the daffodil', by volunteering to collect donations for the charity's annual Great Daffodil Appeal this March and help turn the streets of Leeds yellow.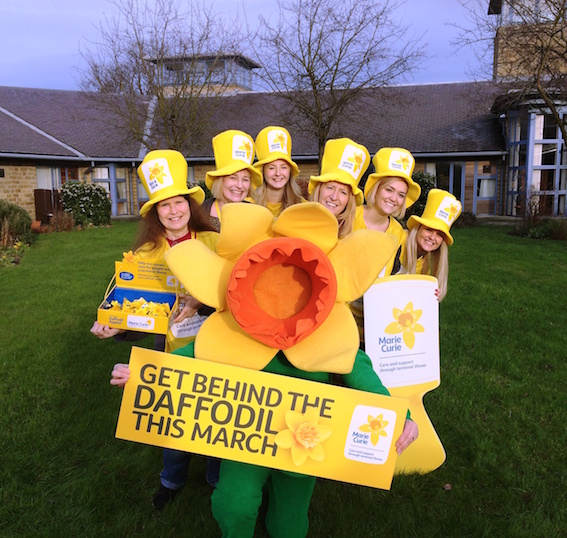 The charity needs volunteers to encourage people in the local community to give a donation and wear a daffodil pin. The money raised from the Great Daffodil Appeal will help Marie Curie Nurses provide care and support to people living with a terminal illness and their loved ones at home. The appeal is now in its 30th year and has raised more than £73million since 1986.
From Leeds to Hull, Sheffield to Harrogate, people across the country are signing up to volunteer. It's easy to sign up, whether you have taken part before or you're doing it for the first time – and families, friends and workmates can sign up to volunteer together.
Jennifer Aspinall, Community Fundraiser for Marie Curie in Leeds, said:

"The Great Daffodil Appeal is our biggest annual fundraising campaign, making it possible for Marie Curie Nurses to give care and support when people need it most. Every year millions of people across the UK show their support for our work by simply giving a donation to wear a daffodil pin. This year is the 30th year of the appeal and we are hoping to raise £8.5million, so we can continue providing this vital care for local people."
Marie Curie student placement, Hannah Wilks from Leeds said:  "I collected for the Great Daffodil Appeal for the first time last year and loved it. So many people approach you to tell you about the support they've received from Marie Curie Nurses – it's amazing to see the difference you're making. I had a great time and made some new friends in the other collectors. It's nice to know you're helping other people."
To volunteer to collect for Marie Curie and support the Great Daffodil Appeal please call 01274 386190 or visit: www.mariecurie.org.uk/daffodil.