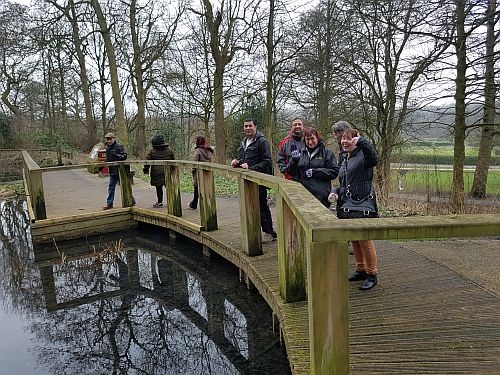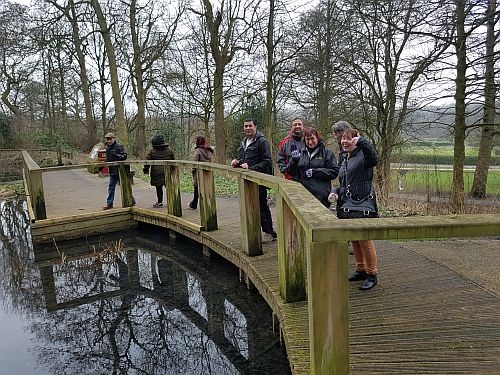 The BITMO GATE Walking group continues to go from strength to strength, with now 15 members.
New members are welcome. The group meet up at Bitmo gate every Wednesday from midday.
Walks last an hour, but when no time restrictions and people's ability, can take up to 90 minutes.
We often take in the lovely Middleton Park on our walk, sometimes stopping off at the café half way for a hot drink. We even had a game of crazy Table Tennis overlooking the Lake and Café.
The group when no more than 4 people come on the walk I have been known to get in my car and drive up to and walk in Cross Flats Park and also walk alongside the Canals such as the lovely Woodlesford Lock.
I took over the group from Carla 15 months ago at Bitmo. Carla found it hard to run the group with her office management duties.
So we got together, and after going on a walk leader course i got my certification to lead the group.
Although not all members can make it every week. Lately had 9 members out, a record.
I sent James through to Bitmo offices to try and get a 10th member, but everyone was working… I have no doubt we can make it 10 in coming weeks as weather gets better.
What surprises me that people who struggled the walk, and I stayed with them at the back of the group are now at the front, so the excise must be doing them good.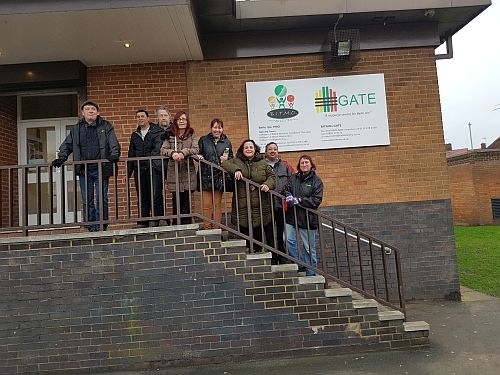 The group is open to all people, no matter how young or elderly people are. We go at a pace ok with them.
I recently got Dementia Friendly accreditation, which means anyone coming on the walk, with Dementia I will look after them. So thanks to Sarah and Carla, to make this happen.
I make sure they have hot drinks and help them get transport after the walk.
We also have a Facebook page    https://www.facebook.com/groups/1917338155157205/
I can contact members on the Facebook page if we need to change plans, like if we have heavy rain. Although we have walked in light rain before. I did call it off once because of icy pavements, when the group still met up and had a hot drink and a natter at the Gate.
I struggled to get round the walk a couple of weeks ago and stopped 4 times because of pain in my knee, and wondered if I would have to call it a day. Week after, as I said earlier 9 people out for the walk, how can I let so many people down. So the walk continues with me on pain killers.
I'm already looking at Grants for this year to buy things for the group.
I was lucky last year to buy things for the group, such as Pedometers, polo shirts, Jackets, t-shirts, pens, arm bands and key rings with a torch. Even some foot spray. Lol.
Well that's my story of the walking group. Hope to see you at the next Bitmo Gate Walk and Talk Walking group.
If you have a particular route in mind please let me know, and as long as it takes not more than an hour from BITMO GATE its ok with me, no rough terrain though.