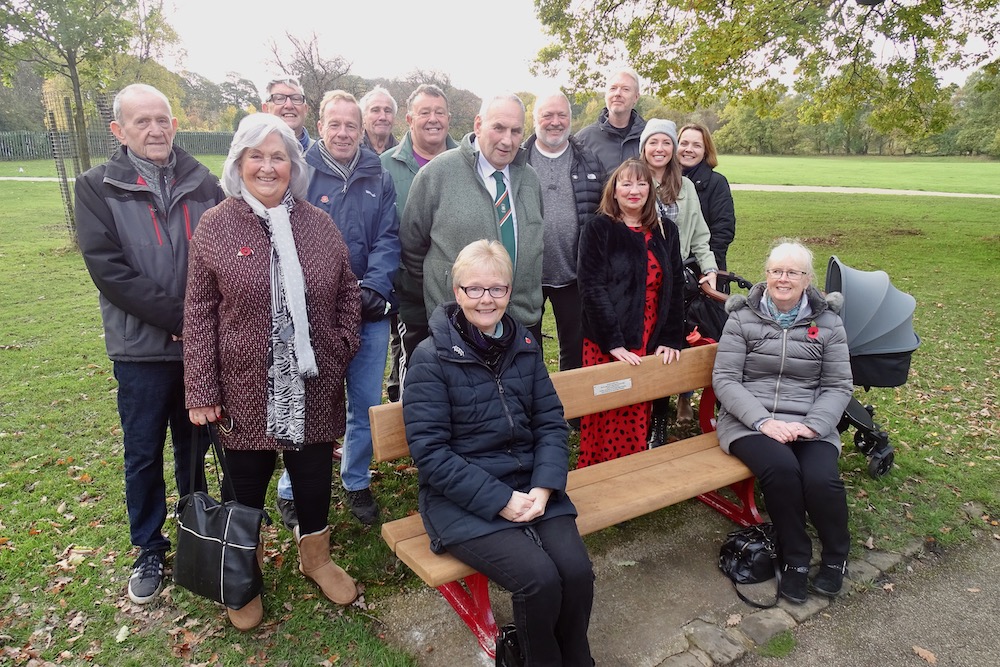 Family, friends and former pupils gathered in Middleton Park on Wednesday (9 November 2022) for the dedication of a bench to Bill Crann, who sadly died last year aged 88.
Bill was a local teacher who coached many rugby league players who went on to turn professional for Hunslet and other clubs.
He has been described as "a true giant of schools' rugby league south of the river" at a time when the area's teams were amongst the best in the county.
Bill was born and bred in Middleton and lived here his whole life bringing up his own family in the area. He started his teaching career at Middleton Secondary Modern Boys' School in the 1950s and later taught at Belle Isle Secondary Modern. After several moves he returned to Middleton as Deputy Headteacher and remained in that role when the school became John Blenkinsop Middle School in 1972.
Outside of rugby, Bill was active at St Mary's church and in the local Labour Party as well as keeping bees.
The plaque on the bench, which is by the edge of the lake where Bill used to enjoy sitting in later life, reads:
"In memory of Bill Crann, who was a great asset to rugby league, local schools and the community as a whole. Providing a good pathway for the Hunslet Rugby Foundation."
The ceremony was led by Peter Jarvis and Kim Groves, Directors of the Hunslet Rugby Foundation, who donated the bench.
Three generations of Bill's family were present, with daughters Jane and Michelle and his son Neil with his daughter Hayley and Bill's youngest great grandchild Cole (in the pram). Ex-players present included Alan Charlton, Jimmy Crampton, Billy Adams, Keith Mason and of course Peter Jarvis.
Commenting, Bill's son Neil Crann said
"I think my dad would be overwhelmed, thank you all so much."
For more information about Bill's achievements in the field of schools rugby league go to hunsletrlfc.com/southoftheriver/bill-crann-a-legend-of-schools-rugby-league
Whilst you're here, can we ask a favour?
South Leeds Life is published by a not-for-profit social enterprise. We keep our costs as low as possible but we've been hit by increases in the print costs for our monthly newspaper – up 50% so far this year.
Could you help support local community news by making a one off donation, or even better taking out a supporters subscription?
Donate here, or sign up for a subscription at bit.ly/SLLsubscribe