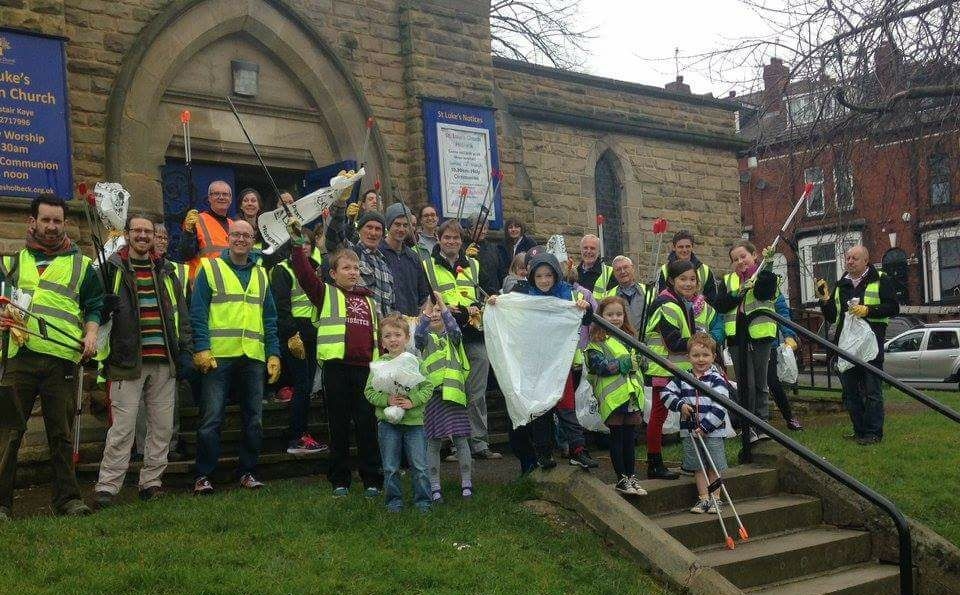 Beeston Hill residents are coordinating a 'Big Spring Clean' clear-up event in their community on Saturday 3 March 2018 – and everyone's invited!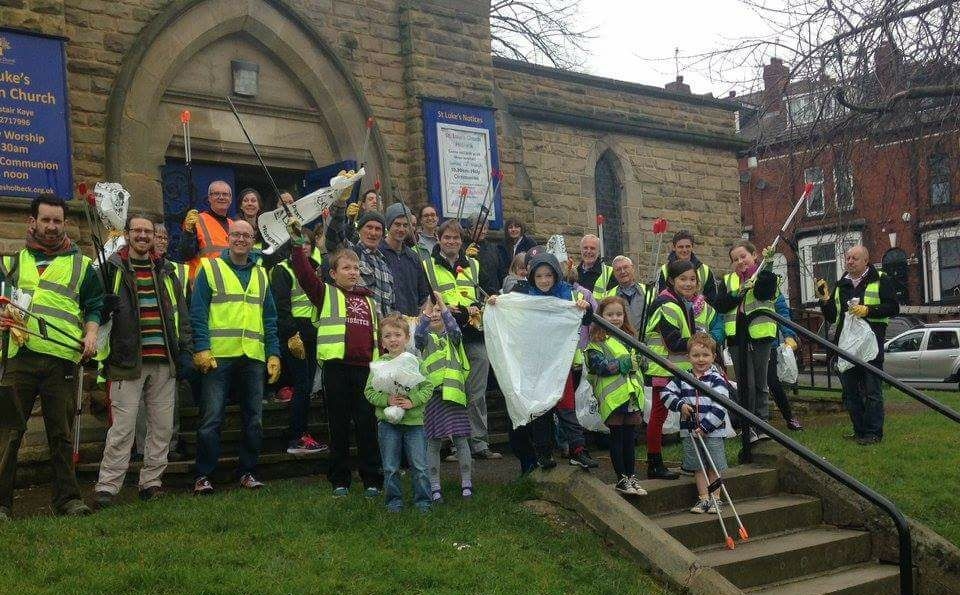 Following the success of similar events in 2016 and 2017, volunteers are invited to come to St Luke's Church on Malvern Road for 2pm, where they will be briefed and equipped. Teams will then head out to clear up litter and junk on nearby streets – including the Normantons, Greenmounts, Bartons, Couplands, and Disraelis. Then at 4.30pm, everyone's invited back to the church for cake, snacks, and drinks.
The event has been organised by the Church in LS11 and St Luke's Tenants and Residents Association, and is supported by the Inner South Community Committee. Anyone is welcome, although children or young people under 16 must be accompanied by an adult; all equipment will be provided, but old clothes are recommended; and bring cake to share if you can.
Ed Carlisle, one of the event organisers, commented:
"Many thanks to all those who've turned out for previous events – it's always good seeing different people gathering to work together (often for the first time) to make a difference in their community. And I think we've even managed to enjoy ourselves! Join us if you can – or if you want to organise an event in your neighbourhood, crack on, and get in touch if you want support to pull it together."
For further info on the 'Big Beeston Spring Clean 2018', click here: www.facebook.com/events/784288448447703/.
It's part of the national 'Great British Spring Clean' programme: www.keepbritaintidy.org/get-involved/support-our- campaigns/great-british-spring-clean.