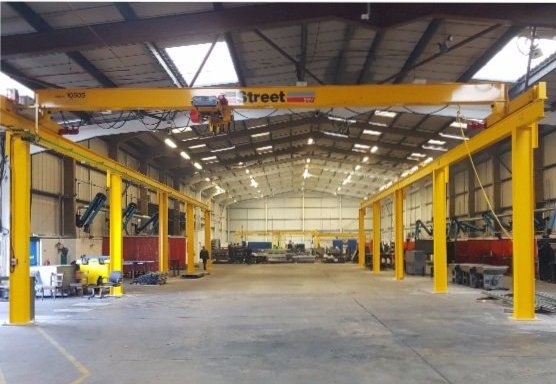 Laser cutting and metal fabrication business Leeds Welding Company (LWC) Ltd is investing in future growth, with support from the Leeds City Region Enterprise Partnership (LEP) and Leeds City Council.
The support has enabled the company to post a year-end turnover of £11million this year and it now has its eyes set on becoming a £15million turnover business by 2020. LWC has invested over £1.5million in new machinery – fully automated fibre optic laser cutting machines, robotic welding equipment, cranes and brake presses – at its Beeston manufacturing facility and in upskilling the company's 110-strong workforce.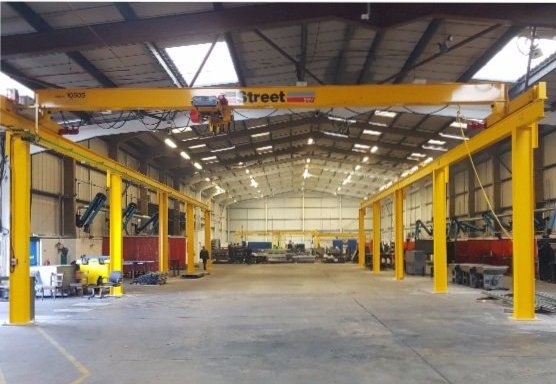 The investment, backed by a £100,000 grant accessed through the LEP's Growth Service, will create 10 new jobs, in addition to five new apprentices taken on last September. The company is also working closely on projects with UTC Leeds, the city's manufacturing and engineering school for 14-18 year olds, and has sponsored its 'Student of the Year' award.
"We've invested in people and systems as well as plant and machinery," says managing director Richard Eaglen. "It's not just a case of bringing in bigger and more efficient machines. The investment is part of a wider plan to overhaul the operation here and make a step change to become a different kind of business."
A full-scale reorganisation of the 33,000 sq ft manufacturing plant at Westland Square is currently underway, guided by new production director Ian Verity. A former Sulzer Pumps employee, he has experience of setting up manufacturing operations around the world.
"We've made a big investment in upskilling the workforce to make sure they are qualified to recognised standards. We've brought in a product development engineer and put our engineering design and accounts teams through industry training programmes," says Eaglen, adding that it's important to help develop and bring through the next generation of engineers as well.
The LEP Growth Service supports businesses across Leeds City Region and is delivered in Leeds in partnership with Leeds City Council and Leeds Beckett University. The Growth Service is a one stop shop connecting businesses with the right support to meet their business needs and growth ambitions. The support on offer includes help from the LEP and its partners with common business issues, including business finance, innovation, skills and training, apprenticeships, exporting, business growth planning and resource efficiency.
Councillor Judith Blake, Leader of Leeds City Council and Chair of the LEP Investment Panel said:
"Manufacturing is a key sector of the Leeds economy, with some 1,800 firms and a combined workforce of around 26,000, making Leeds one of the largest manufacturing centres in the UK. The sector offers fantastic career opportunities for young people and it's great to see LWC investing in its workforce, in apprenticeships and in building a strong relationship with the team at UTC Leeds to bring the next generation into the industry."
In addition to supporting the next generation of skilled manufacturing workers, the support from the LEP and the council will also pave the way for the company to break into new markets, improving its productivity and profitability. As Eaglen explains:
"The core business is in sub-contract manufacture for commercial vehicles, mechanical handling and construction sectors," As well as opportunities to do more business in existing markets, he also sees untapped potential in oil, gas and rail industries.

"You need capacity – hence the investment in increasing our production capability – but you also need the credentials to become part of the supply chain to these industries. Ultimately the aim is to become a £10-£50 million turnover business, rather than a £2-£10 million business, and to do that we need to operate in a very different way."
In addition to the core business, LWC manufactures innovative niche products, including passenger guidance systems for airlines. It recently developed a range of new products aimed at the agricultural sector – bail spikes, handler buckets and hydraulic brushes used for cleaning roads –which were launched last month at the Yorkshire Agricultural Machinery Show.
Roger Marsh, OBE, Chair of Leeds City Region Enterprise Partnership said:
"Supporting innovative, growing businesses is at the heart of the LEP's work to build a strong and successful economy, built on productive businesses and skilled employees. I'm delighted to see that Leeds Welding Company are investing for growth, creating jobs and upskilling their workforce."
The LEP, working in partnership with the West Yorkshire Combined Authority has received funding through Leeds City Region Growth Deal – a £1 billion package of government investment to accelerate growth and create jobs across Leeds City Region.