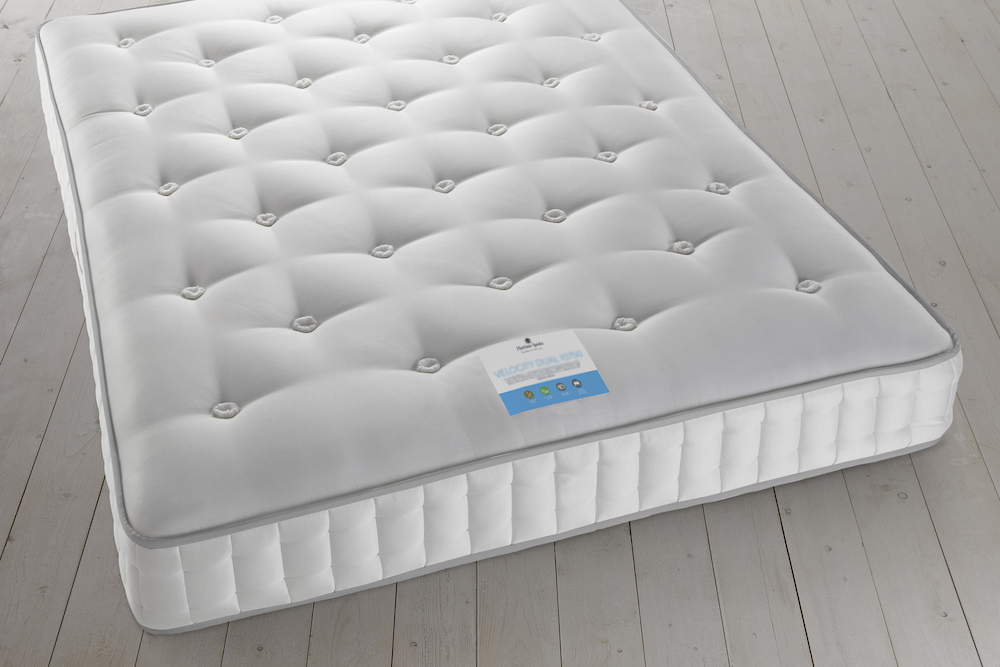 Fifth-generation bedmaker Harrison Spinks has developed a new collection of premium mattresses exclusively for independent retailers, available for next day delivery.
The Velocity Collection is Harrison Spinks' first ever next-day, off-the-shelf mattress, designed to support independents with a range of products that are easily accessible for consumers in the current climate. It consists of nine premium quality handmade mattresses, made in Yorkshire from the finest natural and sustainable materials, including the bedmaker's own in-house woven FR chem-free wool viscose tick.
Embodying quality, speed and convenience, the easily accessible collection is available online through retailers' websites and in-store. It comes with a 60-night comfort guarantee.
Harrison Spinks has created a dedicated Velocity portal for consumers, that can only be accessed via retailers' websites. The bedmaker holds stock via its partner, Panther Logistics, which can fulfil next day delivery on orders placed before 2pm. The mattresses are rolled and eco-packed for ease of storage, fast and efficient delivery, and simple installation.  Panther also offers a removal and recycling service for old mattresses.
All of the mattresses in the collection feature the latest sustainable innovation from Harrison Spinks', Cortec™ Quad, part of the Cortec™ – glue free spring system – family. This 'zero-to-landfill' collection is foam-free, glue-free and FR chemical treatment free so all mattresses can be recycled at the end of their life.
Nick Booth, Marketing Director at Harrison Spinks, commented:
"To be able to marry our return to work with the launch of The Velocity Collection demonstrates just how important it is for us as a business to adapt to meet the needs of our independent retailers and satisfy consumer demand.

"We have developed a slick and seamless solution for independent retail partners to enable them to offer high quality Harrison Spinks products to consumers, who currently need speed of response. We launched the collection on 1st June and have a significant number of retailers already signed up, with an encouraging number of orders placed."
The Velocity Collection includes both Turn Free and Dual Sided mattresses.
For more information on Harrison Spinks and Velocity Collection by Harrison Spinks please visit www.harrisonspinks.co.uk/velocity.
This post is based on a press release issued on behalf of Harrison Spinks