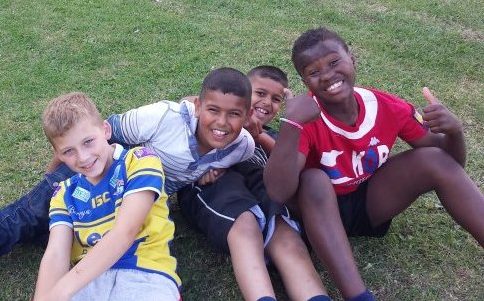 Aspiring Communities have organised a second annual Fun Day to be held on Sunday 31 August in Beeston.
The event comes at the end of a month of informal sports activities in Cross Flatts Park. Up to thirty children have been attending the Monday and Wednesday sessions at 6pm. They have enjoyed rounders, cricket, football and hockey. The sports sessions have been organised by volunteers from Hunslet Hawks' community team and Aspiring Communities.
The Fun Day will feature a bouncy castle, henna and face painting for children plus a table top sale and stalls offering food, cosmetics, shoes, children's and women's clothing. To book a table call Ash on 07877 526790.
The fun starts at 1:30pm and runs through to 6:30pm and takes place at Beeston Village Community Centre, St Anthony's Drive, LS11 8AB.
All proceeds from the day will donated to Macmillan Cancer Care and Holbeck Food Bank.