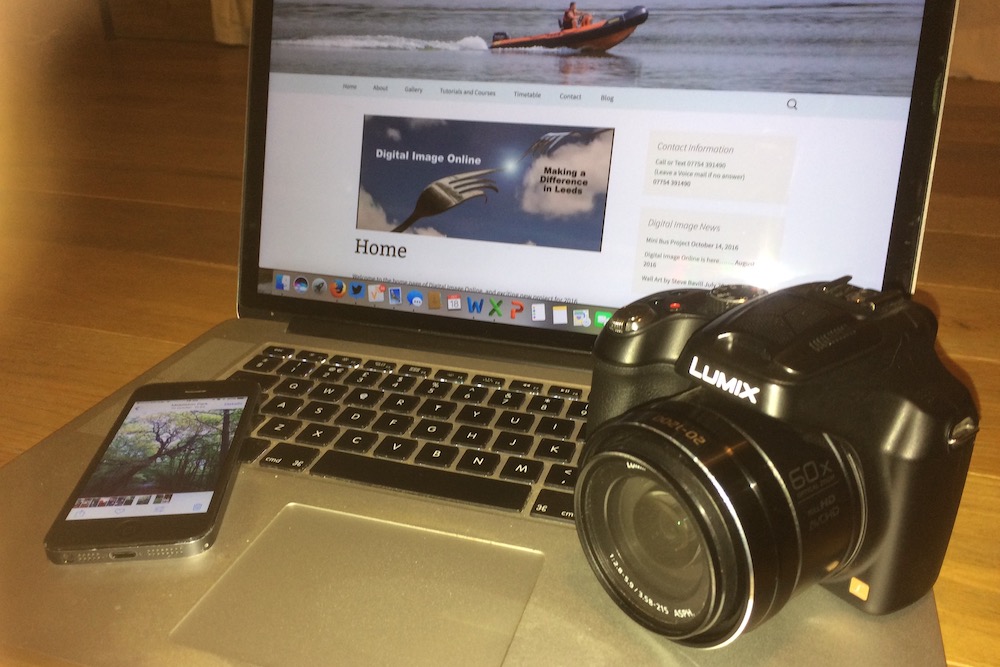 Digital Image South Leeds is a new group set up in South Leeds with the aim of bringing together people of South Leeds who have a like-minded interest in Digital Photography and Video Making. We are aiming to help individuals gain expertise, practical skills, develop creativity and confidence in using digital imaging technology including Digital Cameras, Video Cameras and Mobile Phones.
We have a range of activities planned which includes a mix of trips, studio sessions, instruction on various photographic techniques which are going to happen during the weekly sessions.
We are planning activities around all things Digital Image related, which includes, but not limited to:
Teaching digital photography, we are creating a modular beginners course, the tutor creates the material and guides the student to create the images/illustrations, not only demonstrating the techniques, but showcasing students work after the fact.
Provide support and guidance for the use of mobile phone cameras and the various editing that can be done simply within the phone itself.
Enable access to computers software, teach and guide people how to use the computer, download photographs, modify, retouch, enhance, print and create presentations of their work.
Organise 'Studio' sessions including using 'green screen' techniques
Organise trips to various 'on location photo shoots'
Create projects for people to participate in, such as visually documenting the local area & heritage sites and publishing on the group web site.
Create relationships with other local groups and organisations to photo document their events, such as local Galas etc.
Show and guide people how to make, edit and produce videos
How to scan, from prints, slides, negatives, plus how to enhance and repair old photographs.
Guidance in the proper use of web publishing sites, such as Facebook, help create and maintain own web sites and photo journals.
When and where do we meet:
Weekly sessions are going to be held somewhere local during the evenings 7-9pm.
If you wish to join us or chat give Steve a call on 07754 391490, or visit our Favebook page at:
This post was written by Steve Thompson

We encourage anyone living or working in South Leeds to use this website to tell their news. You can either use the Create an article for South Leeds Life page, or email us at: info@southleedslife.com
While you're here, can we ask a favour?
South Leeds Life is published by a not-for-profit social enterprise. We keep our costs as low as possible but we've been hit by increases in the print costs for our monthly newspaper – up 83% in the last 12 months.
Could you help support local community news by making a one off donation, or even better taking out a supporters subscription?
Donate here, or sign up for a subscription at bit.ly/SLLsubscribe