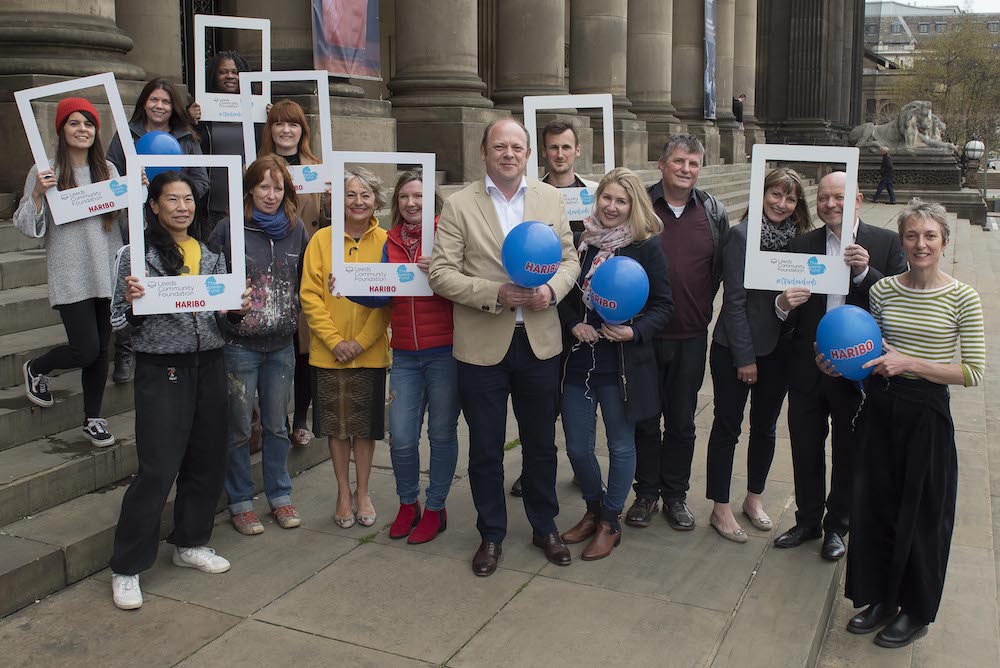 Thanks to a donation from HARIBO, 14 community projects have received a Leeds Fund grant to improve the emotional and mental wellbeing of young people across Leeds.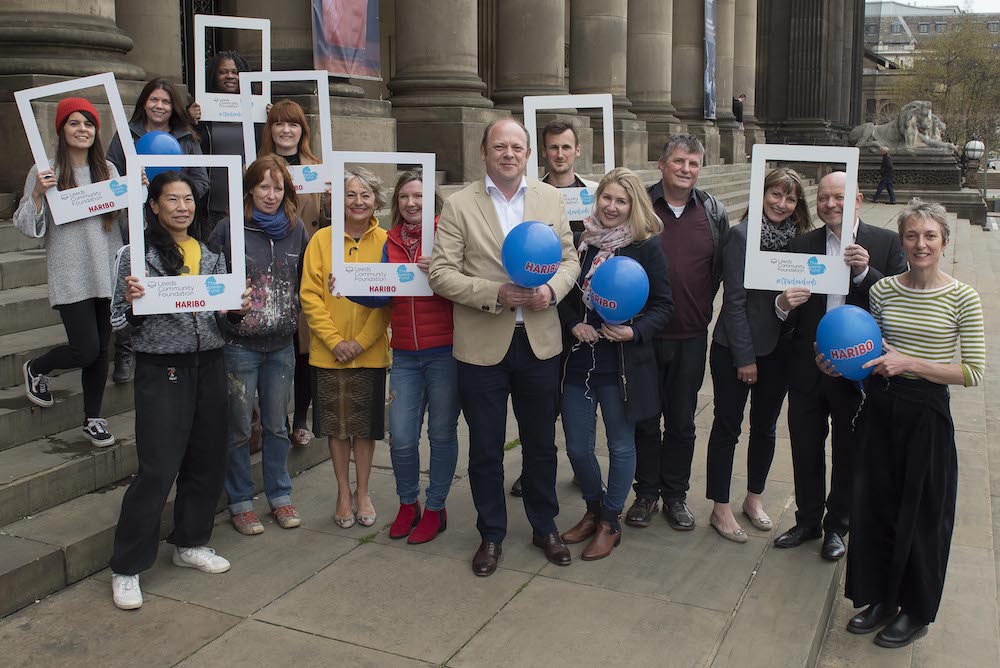 Managed by Leeds Community Foundation (LCF), The Leeds Fund has distributed over £600,000 since it was launched in 2016 to support a variety of local issues and build on the Foundation's vision of creating a city of opportunity for all.
HARIBO's donation of £20,000 was inspired by HRH Prince Harry 2017 visit to West Yorkshire, where he spoke at LCF's Leeds Fund event before visiting HARIBO's Castleford based facility; it reinforces the brand's commitment to promoting and supporting emotional wellbeing and good mental health.
Grants of up to £2,500 were awarded to projects aiming to improve young people's mental wellbeing and give them the tools to keep their minds healthy.
Projects included Beeston-based Purple Patch Arts, who, through their Lifelong Learning Programmes, will support a group of young people with learning disabilities to maintain good mental health through self-care and innovative approaches to mental health education.
Hunslet Initiative, TCV Skelton Grange, New Wortley Community Association, Seagulls Reuse, LS14 Trust, The Growing Zone, Beacon, Black Health Initiative, Christ Church Armley, Headingley Lishi Arts, My Bright Kite, Stitch Up,  and Together for Peace were the other organisations to receive a grant.
Herwig Vennekens, Managing Director at HARIBO, said:
"HARIBO was impressed by the work of The Leeds Fund and wanted to play our part in supporting local communities and young people.  We are delighted that our donation has enabled 14 fantastic projects to receive Leeds Fund grants to improve the mental wellbeing of young people. We're looking forward to seeing the outcomes of these projects and how this diverse range of activities can help provide local young people with the tools they need to support their emotional and mental health."
Kate Hainsworth, CEO of Leeds Community Foundation, said:
"The Leeds Fund is committed to raising awareness and money to support community projects across Leeds that tackle a range of issues that help local people. Thanks to HARIBO's generous donation, we have been able to support more projects that are working hard to support the mental wellbeing of young people. We are truly grateful for HARIBO's support and hope their goodwill encourages more companies to get involved with The Leeds Fund to create positive change in our communities and improve the lives of local people."
The Leeds Fund is supported by our Patron, Leeds born TV personality Gabby Logan. The Fund's strategic focus is mental health, but it also supports a range of other areas of need which affect the city.
For more details on how to support The Leeds Fund or to apply for future funding, visit: www.theleedsfund.org.uk