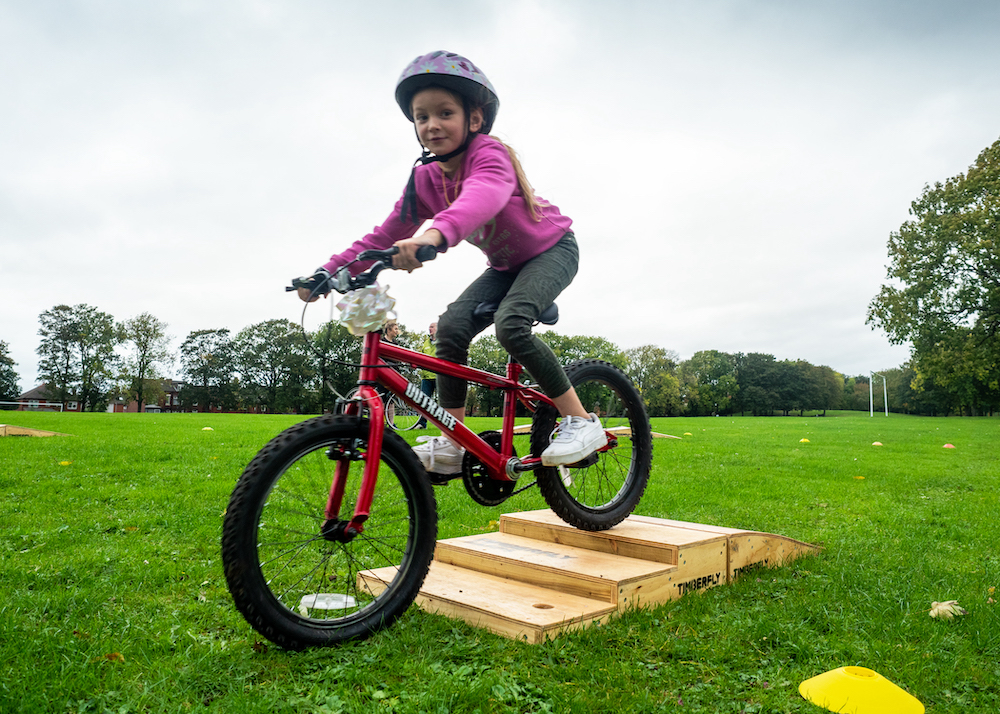 Get Set Leeds Local have loved seeing some projects we have supported in various ways celebrating their first birthdays, all developing from residents' ideas.
It's hard now to imagine Beeston and Holbeck without some of them now. We'd like to say happy birthday to Holbeck Moor Football Club, developed by Slung Low. It now has a junior section to add to the men's and women's teams. The friendly no subs, turn up and play ethos continues.
Happy Birthday to South Leeds Valkyries, supported weekly by Let's Do More. Currently playing at Lane End Primary, welcoming any woman along for a fun filled session. Finally to Saturday ParkRoll, supported by LS-TEN which has been the latest of our "social shorts" celebrating this inclusive to all ages and abilities rollerskating session. Check out the videos on our YouTube channel (which sits on the Active Leeds page).
There are many more projects that develop and have their own achievements to celebrate, from Ping Pong to Cycling, walking to self-defence. It's exciting to see the funding from Get Set Leeds Local and other funding sources, giving chance for South Leeds residents to develop those seeds of ideas into something which is sometimes small, but often magical. Contact us at getsetleedslocal@leeds.gov.uk if you have a seed of a good idea about something that will support others to move more, which is in need of some support to enable it to happen.
Summer is a great opportunity to "keep moving". Lots of our community partners have lots going on. On Wednesday 17 August 1–4pm, the Cross Flatts Cycling Festival will return for our second year.
This fantastic community event will have opportunities for children of all ages to try out their skills, along with led rides, information stalls, bike fixing and a chance to bring your bike to be registered with the police. Free and open for the local community to attend.
80% of adults rarely cycle, if ever. This figure can be much higher for women and some communities. Learn to Ride and confidence building cycling sessions for adults continue weekly at Cross Flatts Park and are free for anyone to book on to. No bike is needed, just you and a little bit of courage. Funding and training is also available for groups wanting to develop their own led ride activities, just like South Leeds Lakers did setting up the cycling section of their club.
Get in touch if you'd like to set up a regular community bike ride. Support available through Cycle UK and British Cycling. Groups with insurance and training can access our hub bikes, so that everyone can join in whether they have access to a bike or not.
There are are resources available to help explore the local green spaces this summer. Love Exploring is a digital App which can be downloaded for free, includes walking trails and augmented games at Holbeck Moor, Brickfield Park, Cross Flatts Park and Middleton Park. Xplorer is a pack of resources groups can borrow to set up a short orienteering course within our parks. We've had parks mapped out, and can do a short training session to enable you to run your own Xplorer activity. It's a fun activity for kids and families. We've recently mapped out Hunslet Moor, which adds to Cross Flatts Park, Holbeck Moor and Brickfield Park.
We've recently finished conducting some research into children's play, with over 50 hours spent listening to children about their play experiences, as well as hearing from carers and front line workers on their perceptions on play. What we found out was that play and playing out really mattered to kids. They'll seek it out where ever they can, but sometimes a range of stuff gets in the way.
We're doing lots more work on this to see how we can influence changes which make it easier for children to play. Whether it's attending a ParkPlay session, playing tig with friends, discovering a new greenspace or making up their own mini adventures we wish all children (and grown ups) a playful summer.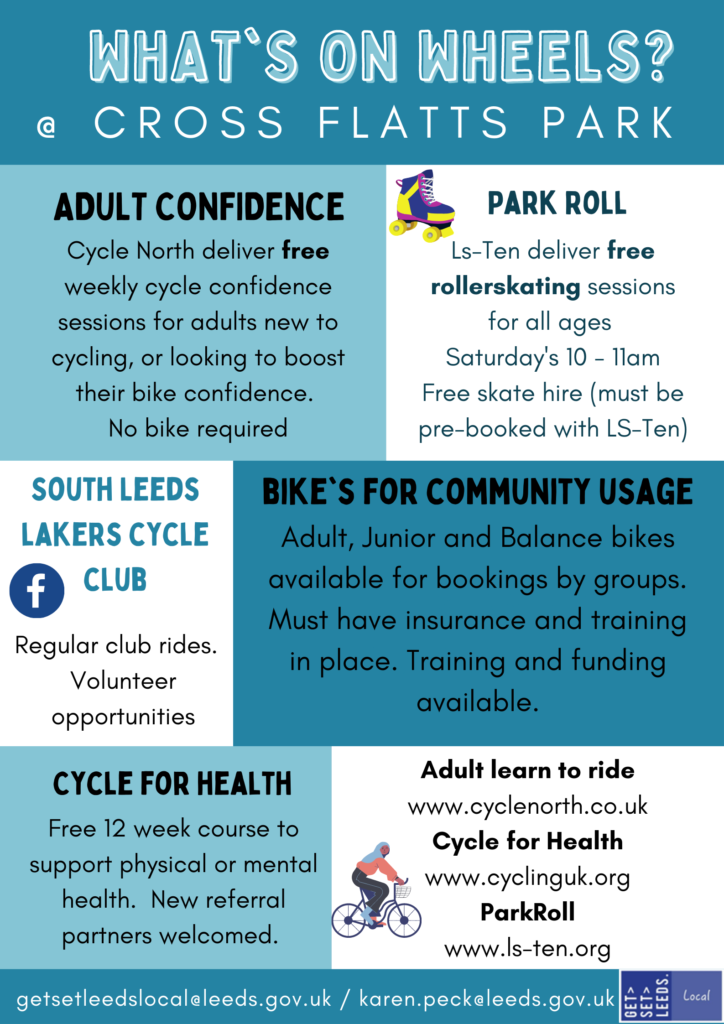 This post was written by Karen Peck

We encourage anyone living or working in South Leeds to use this website to tell their news. You can either use the Create an article for South Leeds Life page, or email us at: info@southleedslife.com