Result: Tracy BRABIN elected
Tracy Brabin (Labour) won over second-placed Matt Robinson (Conservative) by 310,923 votes to 209,137 votes, after the counting of both first and second preference votes.
Round 1 results
| Candidate | Description | Votes | Percentage |
| --- | --- | --- | --- |
| ALI Waj | Reform UK | 14,943 | 2.47% |
| BRABIN Tracy Lynn | Labour and Co-operative Party | 261,170 | 43.09% |
| BUXTON Bob | Yorkshire Party | 58,851 | 9.71% |
| COOPER Andrew Varah | Green Party | 55,833 | 9.21% |
| GOLTON Stewart | Liberal Democrats | 30,162 | 4.98% |
| HIRST Thérèse | English Democrats – "Putting England First!" | 8,969 | 1.48% |
| ROBINSON Matt | The Conservative Party Candidate | 176,167 | 29.07% |
Here is a list of all the candidates standing for election to become West Yorkshire Mayor on Thursday 6 May 2021.
We're writing to all the candidates to ask them about why they are standing and what their policies are. We will publish their answers as they send them in so keep checking back to compare answers and make your choice.
The Mayoral election will use the 'Supplementary Vote' system with each voter casting votes for their first and second preference candidates. If no candidate gets an overall majority of first preference votes the two leading candidates go into the final round. To decide the winner, all votes for candidates which didn't make it through to the final round are redistributed based on the second preference.
Waj ALI
Reform UK
(address in Wakefield)
Tracy Lynn BRABIN
(address in Kirklees)
Labour stepped in when the government failed during the pandemic. Keeping people safe, delivering test and trace, providing PPE, rolling out vaccinations and feeding school children when the Conservatives refused.
As mayor, I will build on that and lead our recovery. The pandemic has exposed deep inequalities in West Yorkshire – on health, employment, access to education and the poorest have been hardest hit. Delivering that recovery and closing those divides requires real ambition. As mayor I will:  
Create 1000 well paid, skilled jobs for young people
Prioritise skills and training to ensure people have the skills they need to secure work.
Support local businesses and champion our regional economy.
Recruit 750 more frontline police officers and staff to fight crime.
Put keeping women and girls safe at the heart of my policing plan.
Bring buses back under public control, simplify fares and fight for smart ticketing.
Build 5000 sustainable homes – including council houses and affordable homes.
And I will lead the battle to tackle the climate emergency and protect our environment.
I am proud of where I grew up and I am determined that we do not go back to business as usual. We must be ambitious and we must seize this opportunity.
Bob BUXTON
Yorkshire Party
(address in Leeds)
I live in Leeds and teach engineering apprentices in Bradford. I'll use my professional experience in engineering, transport, education and green energy to deliver:
Career-Led Adult Education
Greener Homes
Mass Transit System
People need to retrain for new jobs. I've written courses in engineering, health science and green energy. I'll give people of all backgrounds new career opportunities, especially in the green economy.
We need greener homes on rejuvenated derelict sites, with supporting infrastructure. Existing homes need subsidies for solar panels, wind turbines and insulation.
We need more frontline police, not Labour's PSO cuts. I'll work with grassroots police to clampdown on speeding, drink-driving and unlicensed/uninsured drivers.
Let's end the Holbeck relight zone. Crime is rife and children are propositioned on their way to school. Labour has put prostitution before the community.
We need electric buses, fairer fares across all bus and rail and a franchise model. Bus passes should be valid 24/7.
The Tories devolved few powers. The Mayor's budget is just £16 per person per year – so they'll decide if we get funding for a mass transit system. I'll use my professional experience to make the business case so overwhelming that it will cost them Westminster seats if they refuse.
Political experience is one thing.
Professional experience gets things done.
Andrew Varah COOPER
(address in Kirklees)
I believe in getting things done, and finding solutions to the problems we face. I want to be the first Mayor of West Yorkshire because I know we can find those solutions if only we are bold enough.
Greens do things differently. That is why I commit to only take the average West Yorkshire wage of £24,000/year if elected – not the extravagant £105,000 salary – the rest would be given to good causes across West Yorkshire.
Voters deserve to know who will take on the important role of Deputy Mayor for Policing and Crime before election day. Hawarun Hussain, a former Bradford Councillor and NHS worker is my nominee for this role, so that when you vote for me, you know exactly who you're getting in my team.
Green have the policies we need for these challenging times.
A green refurbishment programme for old homes together with high quality new homes – in the right place – would provide better places to live.
Investment in public transport – not more roads.
And this investment in green transport and housing will provide a massive increase in job opportunities.
It's time for a #GreenFuture for West Yorkshire so on May 6th, vote for a Green mayor for our region.
Stewart GOLTON
Liberal Democrats
5 Farrer Lane, Oulton, Leeds, LS26 8JP
Thérèse HIRST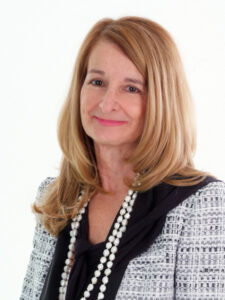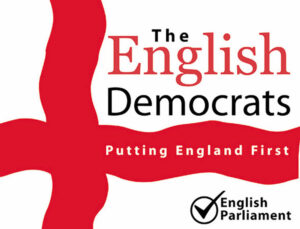 English Democrats – "Putting England First!"
(address in Bradford)
Former leader of Veritas party founded by Robert Kilroy-Silk, and now Deputy Chairman of the English Democrats party.
Born in Bradford, read Theology at Durham University, later studied Law at Leeds University, gained PGDL at the College of Law, York. Sat as an independent Board member of South Bradford Community Housing Trust, and on the board of the non-partisan organisation a Campaign for an Independent Britain who met at Portcullis House, Westminster. Taught Religious Education, and later Law at Bradford College.
Work in the local community dealing with planning issues and providing pro bono legal advice and representation. Co-founded the English Hedgehog Preservation Society.
Here are just some of the many policy areas which I am keen to implement:
Designing green, spacious, affordable, energy efficient homes using sustainable materials, reducing carbon emissions and improving health and mental wellbeing.
Research shows that adults with poor basic skills are up to five times more likely to be unemployed or out of the labour market.
Appoint an apprenticeship and employment tsar to work with businesses and key partners to provide access to real jobs, and vocational training.
Many of our  90,000 small businesses, employing 1.1m people, have gone without government support during the pandemic.
Accessing finance in the form of one-off grants will be vital to securing jobs when the furlough scheme ends.
Oppose any further lockdown of our economy, as lockdowns have a detrimental effect on so many other aspects of our lives.
Matt ROBINSON
The Conservative Party Candidate
(address in Leeds)
Matt is from and lines in Leeds. He's been a Leeds City Councillor for 11 years and served as the Shadow Resources Spokesman scrutinising Leeds City Council spending, budgets and governance. He's worked in the education sector for a decade helping to improve outcomes for schools and children from disadvantaged backgrounds and cites improving social mobility as one of his key aims in politics.
As West Yorkshire Mayor he wants to create decent local jobs and new apprenticeships, work closely with businesses including small businesses and start ups to help them succeed, he'll create new opportunity areas to improve skills training, secure extra investment for regenerating our high streets and brownfield land. And he's committed to delivering this without new local taxes – the mayor can raise new taxes and Matt is clear he won't do this as people already pay a lot of tax and we should spend the existing budget better before asking for any more.
Matt has committed to deliver more police, with extra powers and better equipment. He wants to see more visible police on the beat, equip frontline police with tasers to keep the public safe, end the "managed zone" in Holbeck and work with communities to improve policing.
On transport residents want a clean, green and on time transport system that people can rely on. That's why Matt will deliver new buses, improved rail links, a new transport plan, quicker and simpler ticketing and he's said no to a congestion charge, which would only hit the lowest earners hardest.
If you want to know more please visit https://www.matthewrobinson.org.uk/ or check out my page on Facebook https://www.facebook.com/MattforWestYorkshire/
In England, if a candidate has requested not to make their home address public, the relevant electoral area in which their home address (or country if their address is outside the UK) will be provided.