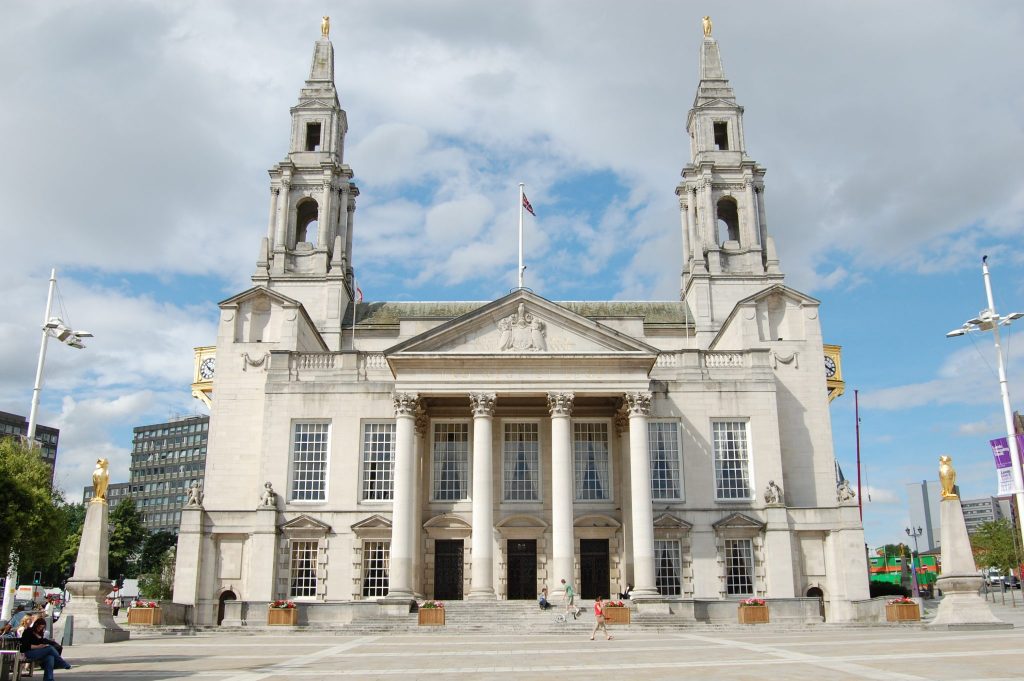 Public consultation launches on Leeds City Council's initial budget plans for 2020/21
Public consultation is now underway to gather views on Leeds City Council's initial budget proposals for the next financial year. During the three-week consultation period, the council is encouraging anyone who works or lives in the city to have their say on how it should continue to financially support the services it provides.
The consultation is available in the form of an online survey which should only take 10 to 15 minutes to complete. The survey can be found at www.leeds.gov.uk/budgetconsultation.
The budget proposal for 2020/21 shows how the council aims to deliver a further £23.24m of savings over the next financial year, continuing on the financial pressures experienced by the council in the past decade. Since 2010, the core funding Leeds City Council receives from central government has been reduced by £266m, representing a 59 per cent cut.
One of the key things being considered as part of this initial budget is a proposed 3.99 per cent increase to council tax to help reduce the impact of government funding cuts on frontline services. Two per cent of this council tax increase would be used to help fund adult social care services, providing support for vulnerable older people in Leeds.
With population growth forecasts predicting a continued rise in the numbers of people aged 85-89 over the next five years, the additional £6.6m raised through the adult social care precept will contribute towards meeting increasing care costs associated with a growing population, providing support for vulnerable older people in Leeds.
A further £1.4m has also been set aside to provide for anticipated growth in need to support looked after children in the city, as part of the ongoing commitment to children and families which includes no council-managed children's centres having been closed in Leeds.
Council tax in Leeds is currently the second-lowest of the English core cities, with the level for Band D properties being lower than in Manchester, Sheffield, Newcastle, Liverpool, Bristol and Nottingham.
As an organisation, the council itself will continue to focus on being efficient and enterprising, with three elements underpinning its approach; inclusive growth, health and wellbeing and climate change. Climate change will factor into all aspects of decision-making following the council's declaration of a climate emergency earlier this year.
The council will continue to be a real living wage employer, with minimum pay levels being the Living Wage Foundation rate of £9.30. In terms of staffing levels, the budget for 2020/21 sees the position from previous years continue with no proposals for large-scale compulsory redundancies, as the council has reduced in size by over 3,000 employees between 2010 and 2019.
Leader of Leeds City Council Councillor Judith Blake said:
"The financial position remains challenging with another year ahead where significant savings need to be made. We remain committed to protecting frontline services and investing in support for our most vulnerable young people, families and adults, as well as creating opportunities for everyone in all of our communities.

"Despite these challenges, we will keep doing everything we can to tackle poverty and inequality as a compassionate city with a strong economy, continuing to lobby for the resources we need, embracing new ideas and supporting innovation. Everything we do will also be mindful of the impact of climate change, in keeping with our declaration of a climate emergency earlier this year as we strive to make Leeds a carbon-neutral city."
The views gathered as part of this consultation on proposed future spending, service priorities for the financial year and more will help to ensure that the final budget is in the best interest of the city's residents and communities. Councillors will see the results of the consultation before a final decision is reached in February when the proposed budget is debated at full council.
The public consultation will be open until Tuesday 28 January 2020. Click here to read the full report of what is being proposed for the 2020/21 budget.
This post is based on a press release issued by Leeds City Council