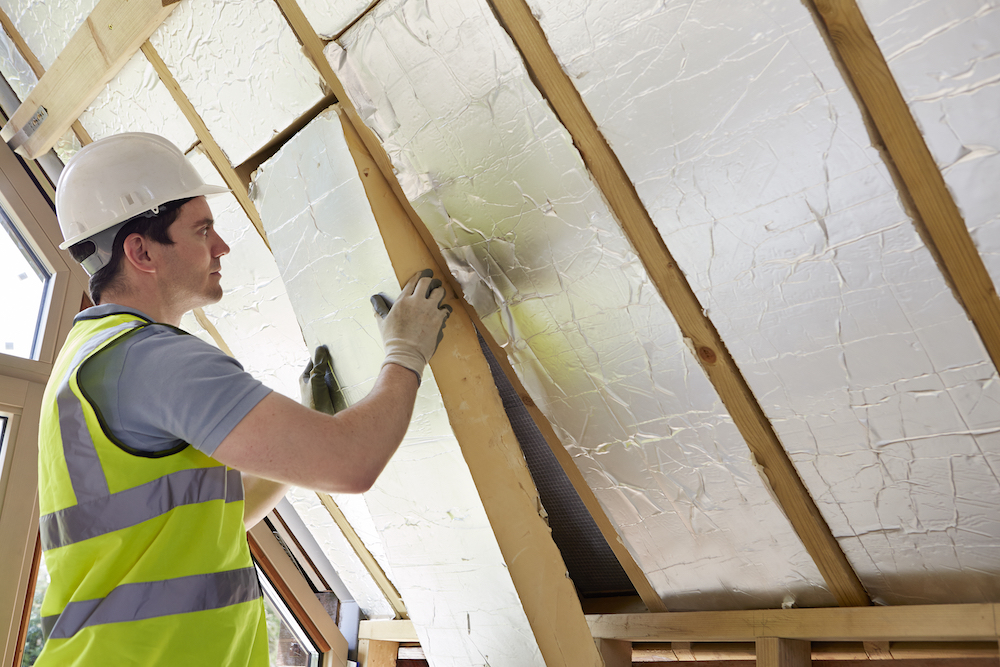 The fourth and final round of the Governments Energy Company Obligation (ECO) funding is being rolled out, with the funding available until March 2027.
Previous versions of the grant have needed the strict eligibility to be met and although ECO4 isn't open to every household, these criteria have been relaxed to an extent in a push to address the climate emergency by making homes across the country more energy efficient.
One of the biggest barriers to people making use of ECO funding is the disruption caused while the work takes place. Unfortunately, this is unavoidable, but community cooperation could hold the key to South Leeds' retrofit success.
What is retrofitting?
Many older houses are no longer fit for purpose. Around a fifth of carbon emissions come from our homes and less efficient housing means heat is constantly escaping through windows, doors, floors, walls and roofs, making them harder and more expensive to keep warm and increasing the chances of problems like damp.
Retrofitting covers any work we do to improve the efficiency of our homes, which includes anything from DIY draught excluders to full scale insulation.
It's a crucial part of reducing our impact on the planet but is increasingly important as prices rise because even small steps to reduce energy usage can significantly reduce our bills.
Who qualifies and what work can I have done?
ECO4 is focusing heavily on insulating the most inefficient properties. The funding is open to home owners and private renters. To qualify, your home needs an EPC rating of D or below (you can search yours on gov.uk), a household income below £30,000 or to be on a qualifying benefit. If you qualify for ECO4, it will be fully funded.
Climate Action Leeds and Our Future Beeston are working with Eclipse Energy to help as many people across the city can benefit from ECO4. Eclipse can book an assessment for you and indicate what work you could have done. They will retrofit as much as possible so that it's a 'one stop shop' to avoid the need for more work in the future.
Unlike the ECO schemes of the past, there is no option for a new boiler but it could be possible to have your boiler repaired if necessary. This 'waste not want not' approach is to tackle the problem of perfectly efficient 3 or 4-year-old boilers being ripped out and replaced well before their time. Solar panels, heat pumps and other greener heating technologies are also possible through the scheme.
How community support can increase uptake
The disruption of a deep retrofit can make it a stressful time and for some it is simply not an option to have the work done. Climate Action Leeds want to help communities overcome this by promoting positive action.
Applications from groups of residents from the same street are strongly encouraged so that residents can connect and support each other while work is carried out. This could be offering a cup of tea in a quiet space to a bed overnight.
We are currently awaiting Leeds City Council's statement of intent to finalise the details of the wider scheme, but if you think you may qualify through a means tested benefit then you can already apply. And if you don't think you qualify, there are other options such as ECOFlex and ECO+. We plan to hold Q&A sessions both in Beeston and at the Climate Action Leeds City Hub in the near future.
To contact Eclipse Energy, call 01422 414850. You can also contact us if you have any questions: ourfuturebeeston@gmail.com
This post was written by James Latham

We encourage anyone living or working in South Leeds to use this website to tell their news. You can either use the Create an article for South Leeds Life page, or email us at: info@southleedslife.com
Whilst you're here, can we ask a favour?
South Leeds Life is published by a not-for-profit social enterprise. We keep our costs as low as possible but we've been hit by increases in the print costs for our monthly newspaper – up 83% this year.
Could you help support local community news by making a one off donation, or even better taking out a supporters subscription?
Donate here, or sign up for a subscription at bit.ly/SLLsubscribe