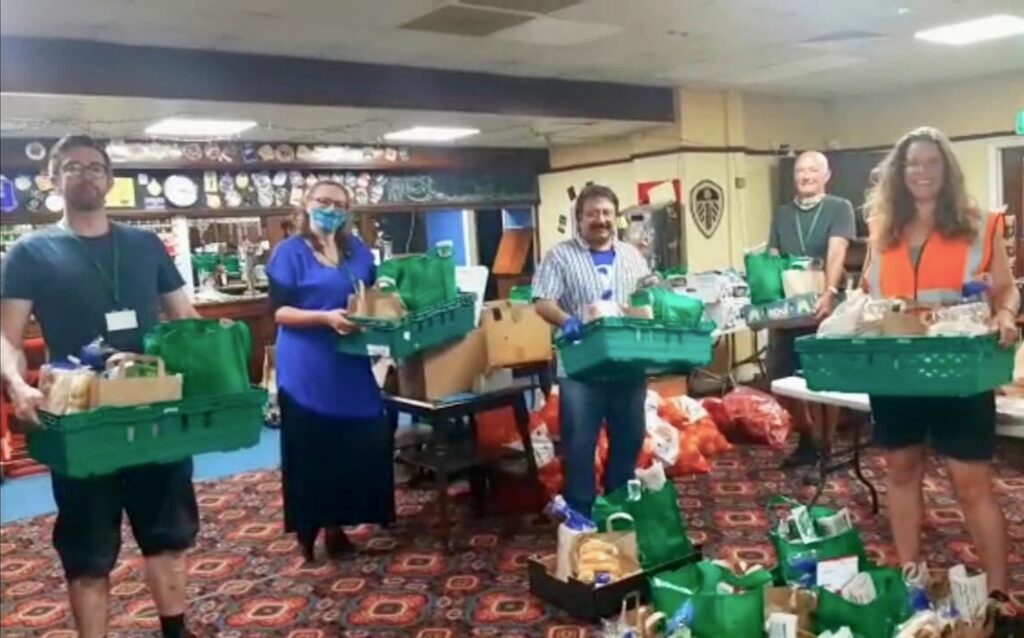 Beeston and Holbeck Councillors have welcomed the council and community groups coming together to offer a fantastic service to local residents.
Due to the ongoing Covid-19 pandemic, many important community spaces were closed to keep people safe. This led to multiple teams and services having to explore new ways of working safely and efficiently to provide support and help residents who relied upon them.
Councillors were thrilled to see teams work wonders in really getting to know and understand the community and what residents needed, as well as gaining their trust to introduce new ways of working together.
One example among many is Slung Low; a theatre company which runs the oldest social club in Britain: The Holbeck. They have found their social club closed throughout the pandemic and have been helping people by collecting their shopping and prescriptions.
Cllr Gohar Almass (Labour, Beeston and Holbeck) said:
"I went to Slung Low and saw this all in action myself. I was greatly impressed by the enthusiasm, positivity, professionalism, compassion and kindness for our residents from both Staff and Volunteers for which I'm personally grateful and also on behalf of our community during this difficult time of uncertainty.

"I saw many community members and volunteers who were eager to help each other to provide vital support. More than 2,000 cases were handled by this Hub alone helping individuals and families.

"They also performed a show and entertained over 125 children and staff at Ingram Primary School only last month. Aside from this they have also created the LS11 Art Gallery – using submissions from residents to line the streets in the community. This has really lifted the wellbeing of people in the area throughout the pandemic."

He further added, "These innovative ways of working have allowed the services to continue and new partnerships formed. I look forward to the work these future partnerships will bring to our ward and further afield to the city as a whole."
Alan Lane, the Artistic Director at Slung Low said:
"The 80 or so volunteers we have in Holbeck and Beeston are the single most important part of the community response to coronavirus. Many are new to us and the club, but have taken on the responsibilities of caring for their neighbours with energy and commitment.

"They are the best of us in this crisis and we celebrate them and their achievement here in Holbeck and Beeston."
This post is based on a press release issued by Beeston & Holbeck Councillors