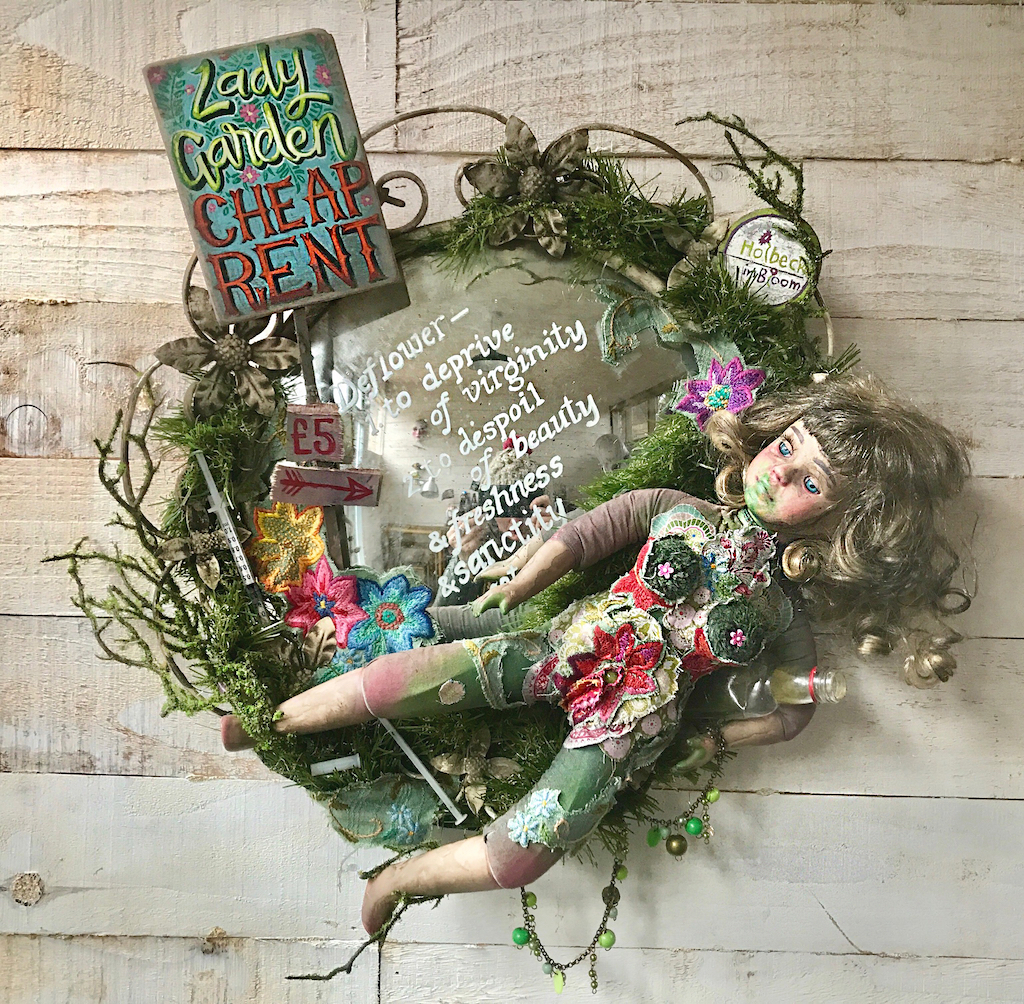 Born, partly out of the frustration of trying to find post-graduate exhibition spaces, BasementArtsProject came into being in 2011. At first, using the basement of a terraced property was a practical solution, but over the years it has become the cornerstone and foundation of an expanding practice that thrives through its interactions. Exhibiting at BasementArtsProject has become, mostly by chaotic accident, more than a gallery experience, it is about becoming part of a family, a real one that resides in and around a permanent art space.
Alongside the exhibitions that we have presented here in LS11 we have taken artists work out to other venues not just in Leeds but also Manchester, London, Stockholm; Sweden and Jamestown; USA. The artists that BasementArtsProject have worked with over the years have come from all over the world to exhibit with us and we have had a large contingent of Leeds based artists including myself amongst this.
2019 will see BasementArtsProject presenting a series of exhibitions that takes the global aspect of art and pulls the focus to centre on the wealth of international talent that resides amongst us. Living and working in the community as we do here at BasementArtsProject we have a unique take on what it means to be an artist in South Leeds whilst addressing audiences elsewhere in the world. In the process of realising this years exhibitions we will be acknowledging the realities of the present alongside potential future outcomes. In April we presented the work of Paul Walsh a resident of South Leeds currently undertaking an MA in Performance Design at the University of Leeds. For his exhibition 'Mellifluous Arcana' (which translates as Harmonious Mystery) we selected a number of painted works from across a number of years that describe the arc of a story that has led him towards performance and specifically a form of Japanese Theatre known as Bunraku.
In May we present the work of South Leeds based artist Claire Bentley-Smith. Unmanaged Reproach looks at more personal aspects of her work as an artist, focussing on a series of paintings and sculptural objects responding to the societal challenges affecting the Holbeck & Beeston community. This body of work looks at the debate, dilemmas and difficulties around inner city living in the 21st Century.
During the summer months BasementArtsProject will be dividing its time between the depths of our subterranean art space and the sunshine of the outer world. We aim to be spending June – September in the company of Phill Hopkins and Jadene Imbusch: BasementArtsProject, residency and Keith Ackerman and Dominic Hopkins 'On The Corner' of Dewsbury and Tunstall Road with our monumental intentions for public sculpture in Beeston.
And as the year comes to a close we will be having the work of Julie Parkinson, currently a student of Leeds City College and. resident also in South Leeds. Whilst the exhibitions this year revolve around artists with very close connections to South Leeds, it is good to note that the artists, students and recent graduates involved in these projects range in age from 21 to 61 making it a truly intergenerational learning project as well. We often hear art derided as useless, easy degrees with no future; but what we aim to emphasise with our projects is that in actual fact they provide both employment and a wide range of specialist skills.
In April 2021 BasementArtsProject will turn ten years old and we hope to do something to celebrate this fact. Until then we have a programme in place that will take us up to that point involving the drawings of Leeds based artist Donna Coleman, films by York based Sorcha McCole, drawing, painting and sculpture by Leeds based Lina Bentley, and the drawings and sculpture of Wakefield based artist Nicholas Vaughan. I'm sure there will be more projects that enthuse us so much that we cannot turn  them down in the meantime and we will let you know as they do.
In the meantime if you wish to be kept up to date on a regular basis join our mailing list by sending an e-mail containing your name to Bruce Davies at basementartsproject@gmail.com
Please feel free to just turn up to our next exhibition on Friday 17 May | 7:30pm onwards
You can find us at 28 Back Burton Terrace, Beeston, Leeds, West Yorkshire, LS11 5JH
Bruce Davies | May 2019