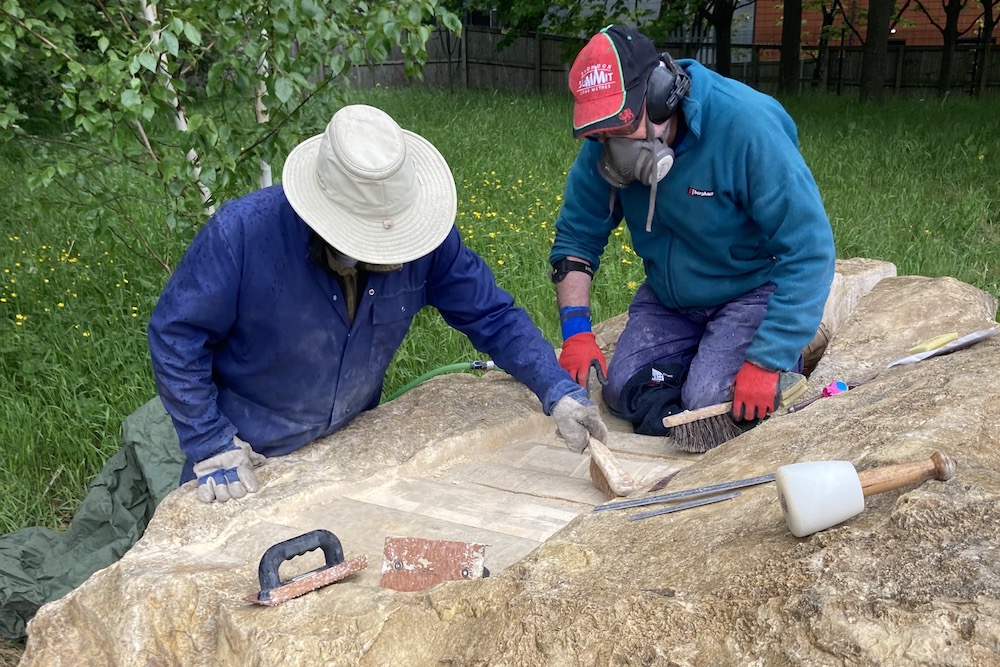 The last twelve months has been, not just a lockdown nightmare for BasementArtsProject, but also a production hell for the number of projects that we have been forced to continually push back to the twelfth of never.
The good news is that all of the projects that we had lined up for 2021 are still going ahead. Of course, we are keeping an open mind and an open end as to the current 2021–22 schedule in relation to the end of lockdown.
Whilst many projects are achieved in a very short space of time, some are more of a slow burn and take time to install. This is very much the case for Jacob's Ladder, a public sculpture for South Leeds by stone sculptor Keith Ackerman and Nature of Balance by Dominic Hopkinson.
Both of these projects began as part of the Yorkshire Sculpture International 2019 and the Index Festival of Visual Arts, with the intention that they would be in place in time for Leeds2023. Despite a year of inactivity on the physical aspects of these projects, this particular deadline is still in sight. The hope is that Jacob's Ladder will be in place before the end of this summer and that Nature of Balance will arrive not long after in early 2022.
Finally, in March this year we were able to free Jacob's Ladder from the Tadcaster quarry where we began the sculpture. Since moving the 6.5 tonnes of limestone to Tunstall Road back in early May, the artist along with his technician John Barber, have been able to work on the piece and regain the lost year.
In the coming months we will be organising some stone carving workshops in which we will be inviting the public of South Leeds to join in, creating some stone seating for the area too. Our vision, forged in hope – is that over the next couple of years we will turn this piece of land into a landscaped garden – with sculpture and the community at its heart.
If you would like to know more information, or have ideas for the community garden please get in touch: phone/text 07506 721504 or email basementartsproject@gmail.com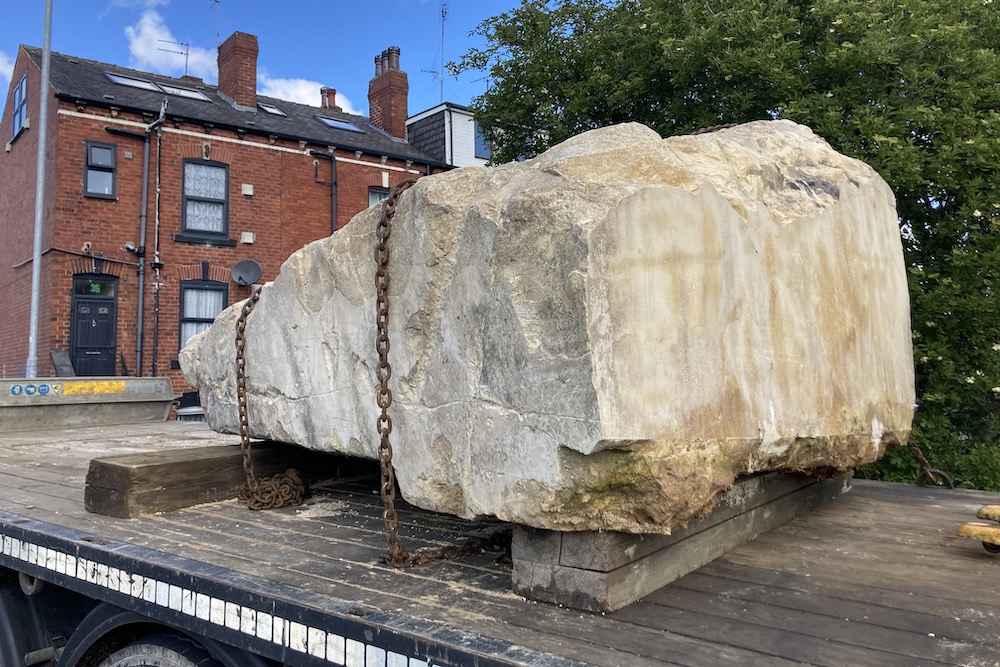 Main photo: Keith Ackerman and John Barber working on Jacob's Ladder